Together we find the answers for cats in distress
Cats are often distressed when they arrive at our animal centres. Some have been deliberately harmed and abused, while others have been neglected, abandoned, trapped or used for illegal activities. Each cat's challenges are unique.

Thanks to your Sponsorship, we work closely as a team to solve the puzzle of exactly what each cat needs to heal - physically, emotionally and psychologically. Once these three aspects of a cat's wellbeing are in balance again, they are ready for a happy, healthy life and a loving new family.
Motsy was brought to our RSPCA Newport Animal Centre after her owner sadly passed away. This 10-year-old girl was very disorientated by the sudden and dramatic change, making her tense and anxious around people.

Motsy was also seriously overweight when she arrived. Obesity can lead to joint and digestive problems for cats and make it hard for them to move around. In Motsy's case, she struggled to clean herself, adding to her frustration and confusion. This made her temperamental and sometimes she would swipe at people. She also over-groomed in places she could reach, losing fur on her front legs and tummy.

With the help of your Sponsorship, our team checked there was no underlying health reason for Motsy's weight gain and then put her on a special diet. Weight loss is a very slow process with cats, so Motsy went to stay with a foster family while we made sure her weight was going in the right direction.

We also gave Motsy the time she needed to feel safe and secure
and start building bonds again. Gradually Motsy began to get better physically, emotionally and psychologically.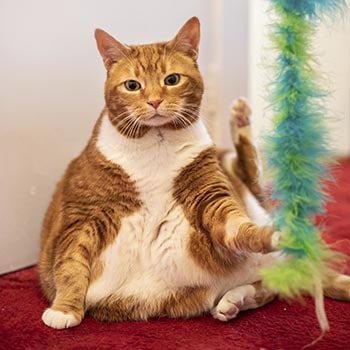 These days, Motsy is a much calmer and more relaxed cat with a new family to give her the love, attention and healthy diet she needs to thrive.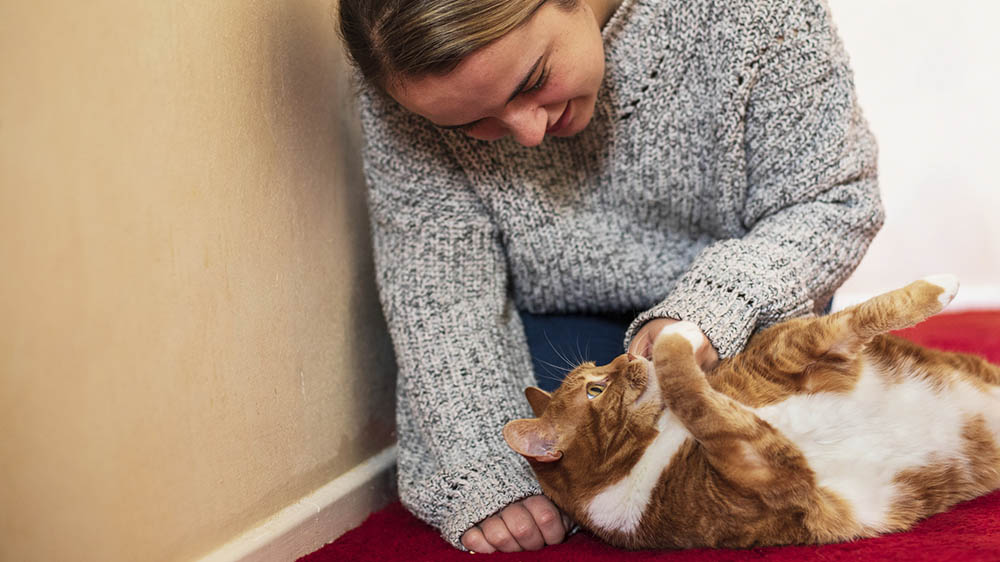 Happier and healthier, thanks to you
Two's company for Holly and Lily
Holly and Lily were shy, nervous and suffering from neglect when they arrived. Both had ear mites and Holly had a worrying sore on her nose.

Thanks to you, we gave them the treatment they needed and a cat pod each, as cats don't always get on together. But we noticed that whenever one of them was let out, they'd go straight to the other's pod. And we saw that Lily was much more relaxed and confident when Holly was around.

Realising they made each other happy, we let them stay in the same pod, carefully monitoring their progress. Now Holly and Lily have moved on to a new home where they can stay together forever.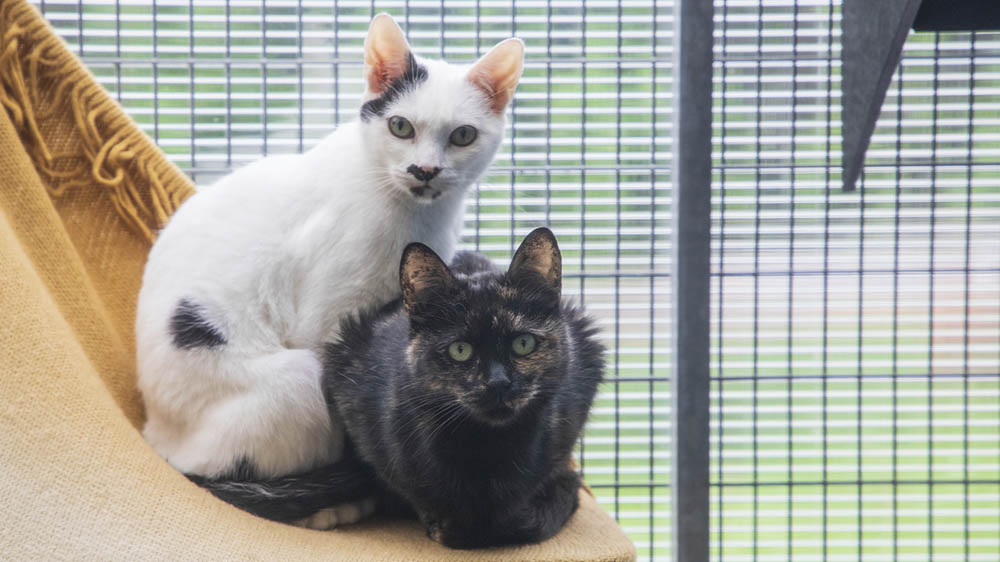 Lily and Holly, the best of friends
Like Motsy, 10-year-old Sienna was brought to our Newport centre after her owner died. She was fit and well, apart from her long fur which hadn't been groomed and was badly matted and painful.

Our team worked slowly and carefully with Sienna, gently grooming one section of fur at a time, rewarding her with treats. But her tummy was too matted to brush without causing distress. So we sedated Sienna and shaved her stomach without frightening her.

For her future wellbeing, we then patiently taught Sienna to let us groom her belly, which she gradually accepted. Now, thanks to you, Sienna has a new owner with lots of experience of caring for long-haired cats and a happy future ahead of her.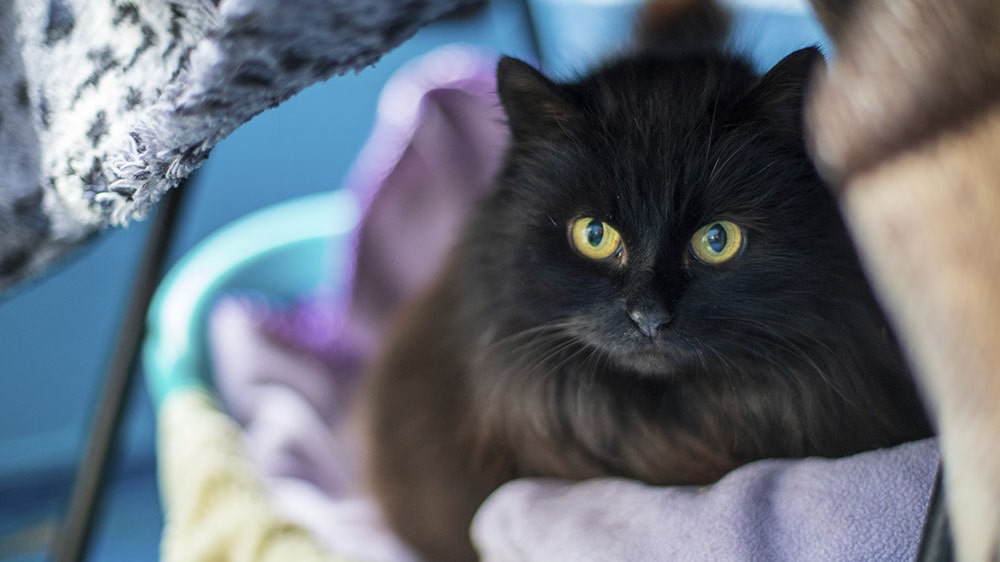 You helped Sienna find happiness again