Help us care for neglected animals like William

Donate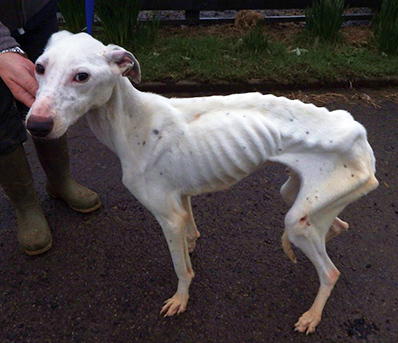 Supporter us give animals life changing care. William weighed just seven pounds when he arrived at our rescue centre and was believed to have only been seven-months-old. If he was healthy, we'd expect him to weigh around 30 pounds at this age.
William was desperately malnourished. He was painfully thin and so weak he could barely stand. He'd gone past the point of hunger, and needed urgent veterinary treatment to save his life.
We take around 50 neglected animals into our care every single day. Please send a gift today to help us care for neglected animals.
William went without the food or love he needed...