Please help us save more animals like Jack.
Last year, you helped us to rescue thousands of abused and frightened animals over the festive period. Some of them were close to death. Sadly, we don't expect this year to be any different.
Jack was found shivering in a rubbish-strewn alleyway, six days before last Christmas. He was just 12-weeks-old. Hundreds of mites had burrowed into his skin and his little nose and tummy were covered in cuts, scabs and angry-looking bald patches.
When Inspector Tamsin Drysdale collected Jack she knew that, for him, the cruelty had finally stopped and the kindness and the healing could begin.
Your kind gift today will help other abused and frightened animals in these cold, dark winter months.
Donate £10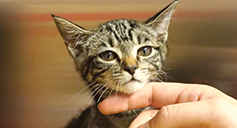 Help care for a neglected cat.
Donate £20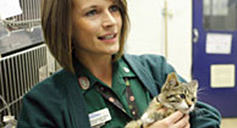 Help provide emergency treatment.
Donate £30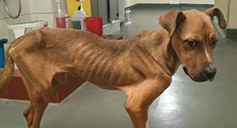 Help provide for an abused dog