Meet the Golden Oldies
Hello there, I'm Sue
Over my 30 years working at the RSPCA, I've seen many older animals brought to us when their owners can no longer look after them.
Unfortunately, because they are older, they can take longer to rehome, and due to their age, these seniors often need a little more care, medicine and sometimes a special diet.
This extra care costs money and we urgently need your help to continue looking after these lovely oldies.
We won't give up on them because they're old
£10 could help us pay for the ear drops or eye cleaner older animals sometimes need to help them keep living a healthy life.
£15 could help us provide special supplements for older animals to prevent their joints from getting stiff and painful.
£25 can help towards every animal in our care receiving the extra vet checks they need in their golden years.
How you can help our Golden Oldies
Donate today and help us make sure every Golden Oldie continues to receive the extra care they desperately need.
Meet some of our Golden Oldies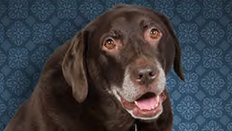 Marnie
Marnie is a 17-year-old chocolate Labrador looking to enjoy his golden years.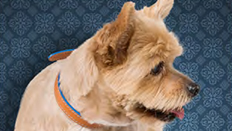 Whiskers
14-year-old Whiskers can't see very well, but still loves lots of fuss and attention.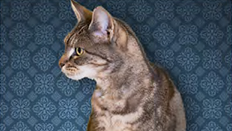 Chance
12-year-old Chance is a friendly girl who despite being a little older, knows how to have fun!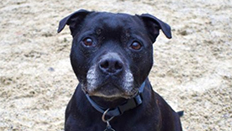 Rocky
Rocky is a very sweet older gent, who has a lovely nature and deserves a loving new home.