Vetfleece
We've teamed up with Vetfleece on their fleecy pet bedding.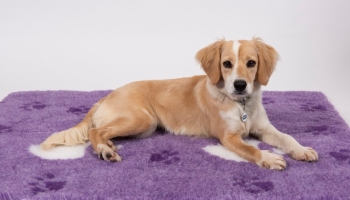 Vetfleece is a family run business - they manufacture soft pet bedding designed for use in kennels, domestic homes and are popular with veterinary surgeries.
The products have been designed to offer comfort to pets during all stages of their lives and we're delighted that Vetfleece are donating a percentage of their sales to help with our mission to prevent cruelty, promote kindness and alleviate the suffering of animals.
You can find their products on the Vetfleece online shop.