Captain Tom 100
Date: 30th April - 3rd May 2021
What's your 100?
The marvellous Captain Tom captured the hearts of the nation when he completed 100 laps of his garden to raise vital funds for charity in 2020. Now, we're calling on you to be a part of his incredible legacy by taking on your own fundraising challenge to raise money for the RSPCA as part of #CaptainTom100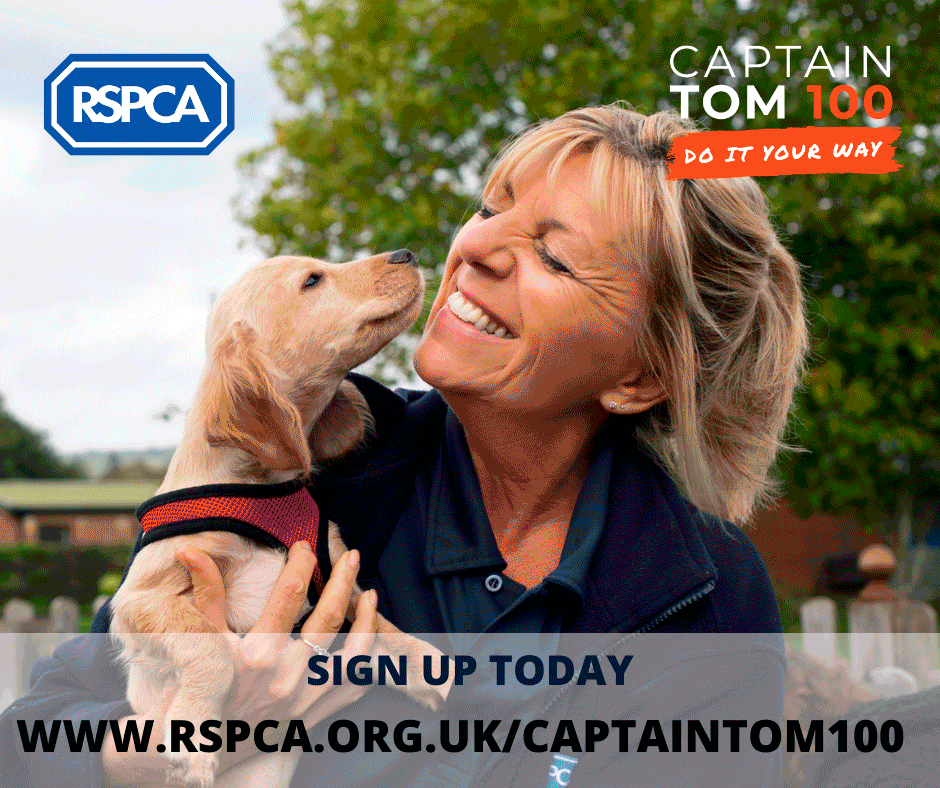 From picking up 100 pieces of litter to walking 100 laps of your local park there are so many ways to get involved and every pound raised will help us care for more animals when they need us most.
Sign up to the Captain Tom 100 challenge
How it works
It's so simple. All participants need to do is dream up a Captain Tom 100 challenge based around the number 100 and do it at any time and anywhere over Captain Tom's birthday weekend - starting on Friday 30 April through to Bank Holiday Monday 3 May.
The challenge could be walking 100 steps or running 100 metres, scoring 100 goals, baking 100 cakes, climbing 100 stairs, hopping 100 laps of the garden, building 100 sandcastles, writing a 100-word poem, flipping 100 pancakes - anything at all, inside or out.
Once supporters have chosen their challenge, they can fundraise or donate to the RSPCA, and share their 100 on social media, using #CaptainTom100