null
We welcome government announcements on important animal welfare legislation
We welcome government announcements on important animal welfare legislation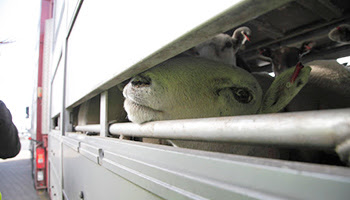 We've been working hard for many years to make real changes for animal welfare.
New government announcements have been made that we're welcoming as positive steps in the right direction.
The four key legislations announcements are:
A consultation on compulsory microchipping for cats
Ban the practice of primates kept as pets
An end to long-distance live transport
A ban on the import and export of animals hunted as trophies
Our Head of Public Affairs, David Bowles, said:
We welcome today's announcement on four important issues of animal welfare. In particular, we've campaigned to end live exports for over 30 years due to the misery it brings to animals enduring long and stressful journeys.
As we prepare to leave the EU we've been calling on the Government to ensure that animal welfare standards are maintained and improved and we're pleased that the Government appears to be starting to deliver on this by putting better welfare at the heart of its agenda.
Cat microchipping
David commented:
We welcome today's announcement to consult on introducing compulsory microchipping for cats. Microchipping your pet is vitally important in ensuring that if anything happens to them, if they are lost or stolen, or hit by a car, then they can be returned to their owner.
Whilst there are challenges on how any legislation would be enforced and what cats it would cover, we welcome this latest announcement as a positive move towards increasing cat microchipping by making it a legal requirement in England for owners to microchip their cats.
Primates as pets
Dr Ros Clubb, our Senior Scientific Manager, said:
We've been calling for a complete ban on the keeping and trade of primates as pets for some time, so we welcome the Government's announced proposed changes to achieve this and look forward to contributing evidence to the proposals.
We don't believe that primates should be kept as pets, because their needs simply cannot be met in a domestic environment. They're intelligent, sentient and highly social animals with complex needs. Just like humans, primates can become depressed without adequate stimulation. They need a spacious and enriched environment that challenges their intelligent brains and allows for them to behave as primates should, yet we find them kept alone in indoor bird cages in living rooms.
We regularly see primates that have been kept as pets with behaviour problems and very poor health, especially Metabolic Bone Disease (rickets in humans), as a result of totally inappropriate care.
Live animal exports
We welcome the announcement to improve animal welfare during the long-distance transport of farm animals and to see an end to live exports. We've long been concerned for the welfare of animals transported over long distances, and believe that our current laws do not go far enough to protect them.
We would ultimately like to see the end of live export of animals, as we believe that long journeys can cause animals to suffer from exhaustion and dehydration, temperature extremes and lack of food, water or rest. It's unacceptable that live animals are still being transported over long distances in such shocking and stressful conditions to the continent and then subjected to excessively long journeys and inconsistent law enforcement.
Ban on trophy hunting imports
We welcome this move towards banning the import and export of animals hunted as 'trophies' - we believe the killing of an animal purely as a hunting trophy cannot be classed as a sport. Recent public outcry over trophy hunting shows us that there is no place for this in today's society.