Dr Caroline Lucas MP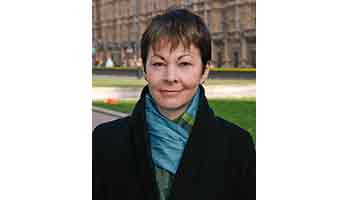 Caroline Lucas, the UK's first Green MP, is a co-chair of the All Party Parliamentary Group on Fuel Poverty and Energy Efficiency. She's also vice-chair of the Public and Commercial Services, Sustainable Housing, CND and Animal Welfare All Party Parliamentary Groups.
Caroline has received the Michael Kay Award from the RSPCA for her outstanding contribution to European animal welfare, and the Lord Houghton Award for services to animal welfare.