Sally Phillips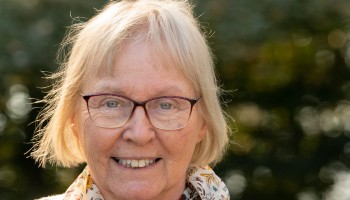 Sally joined the RSPCA when she was eighteen. At Cardiff Animal Centre, she adopted a five-month-old collie and in 1985, moved to North Suffolk and spent the next eighteen years teaching in a first school. Here she invited RSPCA education officers to teach classes and lead assemblies for 400 children.
During this time, Sally adopted two ponies from the RSPCA, one who was identified recently as the only living ex-pit pony in western Europe. Since Sally's collie died, she has adopted a further five dogs.
In 1990, Sally joined the local branch committee where she was chair for eighteen years. Her husband later joined the committee and they went on to open two charity shops and to hold many animal welfare events. Sally was also the representative to the Regional Board and in 2003, she was elected to the RSPCA National Council as a Trustee. Now as a Trustee of the new RSPCA board, Sally is excited to be part of our new, ambitious strategy.