René Olivieri (Chair)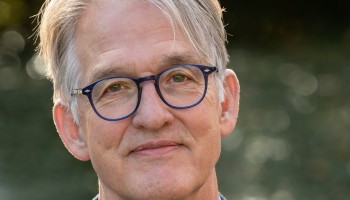 Following a career first as an editorial director and then as chief executive of the international scientific and scholarly publisher, Blackwell, René Olivieri became Chair of Tubney Charitable Trust, a major funder of animal welfare and nature conservation charities. René has a particular interest in the welfare of farmed animals and was a founder of the Farm Animal Welfare Forum.
He cares deeply about biodiversity and the environment and was chair of the Wildlife Trusts for six years. He is also passionate about our built heritage and feels strongly that the pleasure and benefits of nature and heritage should be open to everyone.
Until recently, René was the interim chair of the National Lottery Heritage Fund and a member of both the Culture Recovery Fund Board and DCMS' Cultural and Heritage Capital Advisory Board. He also served on the board of the Higher Education Funding Council for England for a number of years. In 2022 Rene became Chair of the National Trust which is the largest conservation charity in Europe.
He and his family share their gardens with the public and the rest of their home in Worcestershire with an assemblage of wild and domestic animals.
---