Purina
Purina donation to support the RSPCA to help rescue dogs start their new lives.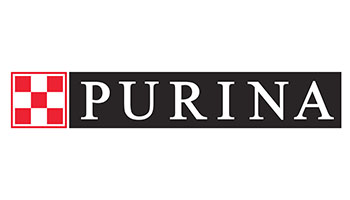 Inspired by the RSPCA's behaviourist team's work, Purina has pledged to fund behaviourist support for 101 RSPCA dogs.
The RSPCA's priority has always been to take on the animals that need the most help. Taking in dogs with complex needs, we never turn a dog away because they seem too difficult. These dogs need the care and support of expert behaviourists to be rehomed and increase their chance of staying in that new home.
With 3.2 million households adding a pet to their family during lockdown, the RSPCA is worried that many young dogs will have missed out on critical socialisation experiences and training.
Dogs will have become used to having their owners at home and many will struggle to adapt once life begins to return to something more like normal. This could result in more dogs coming into rescue centres as owners return to work and struggle to cope.
This unfortunately means that there is likely to be a rise in unwanted lockdown puppies and dogs needing behavioural support.
An RSPCA Behaviour and Welfare Advisor can reduce the return rate of adopted dogs with behaviour problems. Inspired by this, Purina has pledged to support the work of the RSPCA's behavioural teams, helping 101 dogs to live happier lives - dogs like Busta and Bella.
Meet Buster
At only three years old, Buster had to wait a year before he was ready to be rehomed and the right adopters came along. The team at RSPCA Millbrook had been helping to train Buster after he came into our care in October 2020 due to welfare concerns.
Buster was suffering from fleas and skin issues but he was also struggling with some behavioural issues and so the team spent a long time working with him to overcome this. He was very nervous when he first came into RSPCA care and would run away and growl at the staff but over time, Buster has become more relaxed and more confident. So much so that he was rehomed in August 2021.
Following intense one on one training, the Collie and German Shepherd cross, and his new owners were given an additional needs aftercare plan to provide advice and information to guide the owners through his new adoption with the best chance of success. The behaviour team scheduled regular check-ins to see how he was getting on.
This vital support was made possible by the generous donation from Purina to help pets settle into their new life. Many of our adopters stay in touch with the centres they adopt from and it is lovely to see the animals flourish and their confidence grow in their new homes.
Meet Bella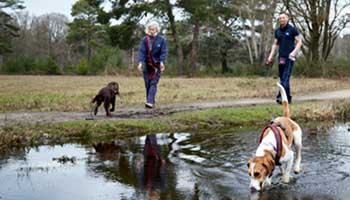 Unfortunately by the age of seven months, Bella had already had four previous owners and no socialisation or training. Other dogs, people, noises - everything was too much for her. As a Beagle-lurcher, Bella is highly sensitive to both sight and sound, and often felt overwhelmed, especially in stressful situations.
Bella was given a behaviour plan and made incredible progress, helped along the way by forming new trusting relationships with the RSPCA team and her new lovely doggy friend, Spritz the spaniel. Expert behaviourist training transformed Bella, meaning she is now ready to find her new forever home.
Thanks to Purina's support, together we can turn more dogs' lives around, giving them a second chance of happiness.