Purina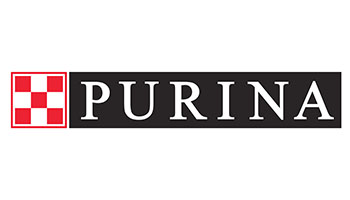 Since 2022 Purina has partnered with the RSPCA to help keep pets and people together. This was in response to seeing the hard times many are currently experiencing. RSPCA's own research shows that 30% of pet owners are worried about being able to care for their pets.
The Purina Better Together fund allows RSPCA inspectors to be able to offer help to those most in need, through pet care vouchers issued directly to owners in their homes, to enable them to pay for urgent vet treatments and other costs, which they otherwise couldn't afford.
Purina has so far provided almost £150,000 in support towards the scheme and this funding it is estimated will likely ensure that over 1500 pets are able to stay with their owners in loving homes keeping them Better Together.
Calum Macrae, Managing Director Purina in the UK said:
"As one of the UK's leading pet food companies, we're passionate about helping pet owners to keep their animals happy and healthy and know first-hand how powerful the pet-human bond can be. We understand that times are incredibly tough for a lot of people, so we're delighted to be able to work alongside the RSPCA to ensure people get the help they need and most importantly, keep pets and owners together in loving homes."
If you're struggling and looking for advice on how to look after your pet check out our cost of living hub.
---