Pets at Home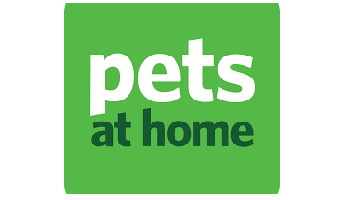 Pets at Home are the UK's leading pet care business providing pet owners with everything they need to be able to look after their pet - from food, toys and bedding to grooming services and veterinary care. RSPCA and Pets at Home have been working together to promote responsible pet ownership for over ten years. We work together in the following ways:
VIP Lifelines
Pets at Home customers can support the RSPCA or their local RSPCA branch through the VIP Club Lifelines scheme. Since 2012 £1.5million VIP Lifelines have been raised to enrich the lives of animals in our care. A massive thank you to all Pets at Home customers who support in this way, this video shows the difference you are making.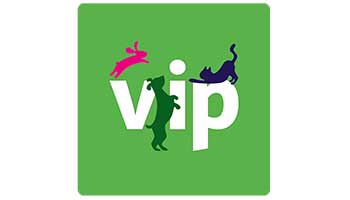 Supporting the RSPCA through VIP Lifelines is really easy to do. Simply visit their website, sign up to be a VIP member and select the RSPCA or your local RSPCA branch as your nominated charity. Then just remember to swipe your VIP card every time you make a purchase for your pet to help animals in our care too. As well as Lifelines VIP members receive exclusive discounts and hints and tips on how to look after your pet.
If you shop at Pets at Home and want to support us through VIP Lifelines please select us as your charity to support on their website.
Rehoming
Pets at Home are supporting our rehoming programme through RSPCA Adoption centres located in Chesterfield, Friern Barnet, Newport and Stockport stores. This provides an opportunity to help rescue cats like Katie find their forever homes: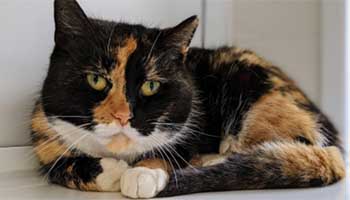 6 year old Katie was brought into RSPCA care after her owner died. Her loving personality made her a perfect cat to be sent to Pets at Home's Cat Lounge in Chesterfield where in a matter of weeks she found her new home. She now enjoys evenings in a warm safe house and can often be found curled up on a lap fast asleep.
Pets at Home Foundation
Pets at Home Foundation (previously Support Adoption for Pets) is a registered charity that supports hundreds of pet rehoming organisations in the UK and have generously donated close to £1.5million in charitable grants to RSPCA and RSPCA independent branch network since 2008.
We are delighted to also have the opportunity for our centres and branches to be supported through the Pets at Home Foundation charity of the year scheme, to raise vital funds and awareness of local work. Between 2012 - 2021 over £360,000 was raised for the RSPCA through national fundraising activity in store.
Responsible Pet Ownership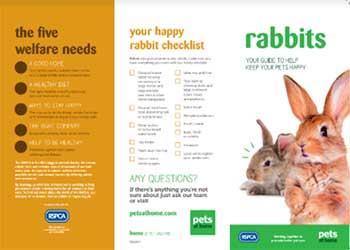 Pets at Home and RSPCA have worked together to create a series of pet care leaflets available in Pets at Home stores that provide expert advice and useful information to help educate customers on responsible pet ownership.