On 'International Homeless Animals Day' we're thinking of the older animals left behind
This 'International Homeless Animals Day' (Aug 17) we're raising awareness of the forgotten animals left in our care.
Dogs, cats and horses aged over seven years all wait longer for their new home - according to new figures relating to adoption trends from 2018. We also have more older animals in our care than younger animals, making it even harder to ensure that they get noticed.
Equines take the longest to rehome, followed by dogs and cats
Dogs over the age of seven wait - on average - 50 days for a new home, whilst dogs under one were adopted within 11 days of reaching one of our centres.
For cats - our most rescued animal - older felines were adopted within an average of 45 days while those under one-year-old were adopted in a quarter of the amount of time - just 12 days.
Equines take the longest to rehome; while horses under three years wait 225 days for a new home with those over seven waiting for 307 days.
Sadly older animals wait longer for their forever home
Our pet welfare expert, Dr Jane Tyson, said:
We would always urge anyone thinking of getting a pet to rescue rather than buying an animal. Sadly it is true that older animals are waiting longer for their forever home and may be seen as less appealing than a younger pet.
Owning an older pet has so many benefits for them and for you. Young animals may need lots of attention and training whereas many older animals can already be toilet trained, used to being around people, travelling and also living in a family home.
Just last year we adopted our oldest dog ever - a 19-year-old terrier - into a loving home to live out his days.
By adopting an animal you're saving two animals' lives - as you're giving one animal a new home and a second animal a space in a rescue centre.
Those of us who own animals know how amazing it is to have a pet as part of your family, but it's important to remember it's a privilege to look after an animal and it's a huge responsibility to make sure the relationship is successful.
Golden Oldies looking for homes
Here are just some of the amazing older animals currently in our care. To keep up to date you can visit Find a Pet.
Storm
This is 13-year-old Storm an affectionate, sweet-natured Staffy who is looking for a loving home to call her own. She can no longer hear but she still enjoys a playful dash around the field at Mount Noddy animal centre where she is currently being looked after.
Storm would prefer her family to be around for a good part of the day as she loves company and can struggle being on her own for long periods of time. She loves people but would struggle with another dog in the home.
Dogs adopted from our centres will be microchipped, neutered and vaccinated as well as having up-to-date flea and worming treatment.
There will be ongoing support from our adoption support volunteers to come and see how you're getting on and to ask questions or for advice if needed.
Astrid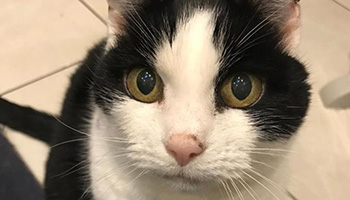 This is 11-year-old Astrid who is a very happy cat. She has been in our care for a year and has been in a foster home around children which has been great for her. She's a lap cat who loves fuss and attention and will happily snooze for most of the day.
Astrid is neutered, vaccinated, microchipped and up to date with flea/worm treatment. This beautiful older lady would make the perfect addition to any family and they will be very lucky to have her! Astrid is currently at our Essex South West branch.
Prince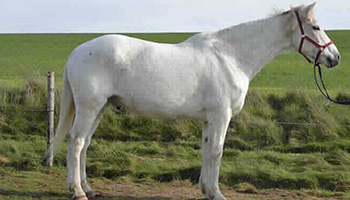 Seventeen-year-old Prince is the most wonderful gentle giant. He stands at approx 17 hands high and is a real gentleman. Prince is looking for a companion home where he can live outside with other field companions. He'll need to be rugged in the winter months and could also be stabled part of the time.
Prince is a wonderful gelding and is very good to handle, lead and groom and stands well for both the vet and the farrier. Prince has been vaccinated for both Flu and Tetanus. His adoption fee is £200.
If you're interested in adopting Prince, please complete an online application form for our South Oxfordshire centre.
You can help us look after the many golden oldies in our care by donating today.