Young people raising money to help animals in need during the pandemic
We're shining a light on the amazing young people who have become an RSPCA animal hero by raising money to help animals in need during the lockdown.
From paintings, to sponsored walks, litter picks and much more, the charity has been overwhelmed by the support of the next generation of animal lovers.
The Coronavirus crisis has meant many fundraising events have been postponed or cancelled which has seen a drop in funds for many charities and means they need your support now more than ever. Amazing young people like Lola, Erin, Susie, Felicity, and the pupils from Year 3 at St Vincent's Primary School, have all helped the RSPCA continue to rescue and care for those animals who need us the most.
RSPCA animal heroes
Lola
Lola Tayler from Chippenham in Wiltshire chose to do a sponsored litter pick every day throughout February.
Whether there is wind, rain or snow, nine-year-old Lola has been getting outside for at least 20 minutes every day and picking up as much litter with her litter picker as she can.
Her mum, Amy Tayler, said:
Lola has become such an inspiration to people - both children and adults!- and she's been so surprised at the fantastic response that she's had from people in the local area. Her fundraising goal was £200 but she has exceeded that and has so far raised over £1,000!
Lola fell in love with the RSPCA when she first read their collection of story books. The RSPCA charity shop is her favourite shop and she was so sad when it had to close due to the lockdown. She realised then that charities would be really struggling to raise money at the moment and wanted to help.
Litter picking seemed like a great idea because it would raise money and awareness but also help the animals in a practical way by getting rid of the litter which can harm them.
Lola has managed to litter pick 20 black bags full of rubbish and counting!
Donate and support Lola's challenge.
Erin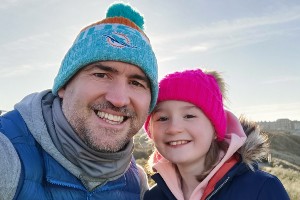 Erin Boardman from Whitley Bay, Tyne and Wear, has been walking roughly 10 miles a week since early January.
The nine-year-old, who has two pet guinea pigs called Biscuit and Cracker with her six-year-old sister Neve, has set herself the challenge of walking 100 miles over 10 weeks to raise money for the RSPCA. She started the challenge on 9 January and has been committed to the task ever since.

Her dad, Stuart, said:
Erin absolutely loves animals so she thought it would be a good idea to raise some money for the RSPCA. She set herself a target of £50 but has so far raised £230!
Donate and support Erin's challenge.
Susie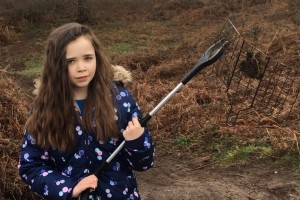 Nine-year-old Susie Clarke has also been taking on a litter pick challenge for the RSPCA. She started on 18th January and aimed to raise £100 but so far the animal lover has raised a whopping £1,000.
Susie, who lives in Kesgrave in Suffolk, pledged to litter pick every day on her way home from school until the lockdown is over. As Susie is autistic, she is still able to attend school during the lockdown.
Her mum, Sonia said:
To keep her occupied on the way home from school while her friends are not there, Susie takes her litter picker along and cleans up the local area.
She's always loved animals and wildlife and after seeing an advert for an animal charity she asked me why animal charities were needed.
Her mum explained to Susie why animal charities like the RSPCA were sadly needed and she also subscribed her to the RSPCA Animal Action kids magazine so she could learn more about what the charity does to help animals in need.
Sonia added:
It can actually be quite challenging for Susie as school can be stressful and tiring for her but she is so determined to keep going and she has been so pleased that she's raised so much money. It's been brilliant for her self-esteem as people have been incredibly supportive and told her what an amazing thing she is doing for animals and the environment.
Donate and support Susie's challenge.
Felicity
Felicity, 15, from Sussex, came up with the idea of '30 Days of Creativity' which means she has taken part in a creative activity every single day for a month.
This has seen her painting, drawing, designing nails, tie dying, making clay, and cooking, throughout the month of January to raise funds for the RSPCA.
Her Auntie, Rebecca said:
Felicity is a huge animal lover and would like to do some work with animals one day. We were chatting about the different things she would like to do in her life when she decided she'd like to raise money for the RSPCA. She's so creative so she came up with the idea of doing a creative activity every single day for a month and she stuck with it for the whole of January.
Felicity has created awareness raising posters about the work of the RSPCA, the impact of palm oil and beautiful watercolours featuring an array of different animals.
From a target of £100, Felicity managed to raise £250.
Donate and support Felicity's challenge.
St Vincent's Primary School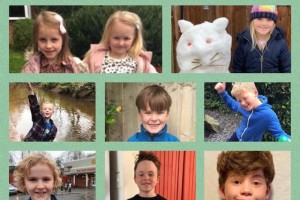 A group of pupils from St Vincent's Primary School in Knutsford, Cheshire, have taken on the challenge of walking a mile a day for the RSPCA.
Eight-year-old Daisy and her mum came up with the idea after their Year 3 class teacher Miss Liddy focussed on the work of the RSPCA in their English lesson. They wanted to do something to help support the charity. They invited their other classmates to join Daisy and there are now 11 pupils taking part who have managed to raise a whopping £1,000 so far.
Their ages range from seven to eight-years-old and one of the group, seven-year-old Erin has even been taking part in the challenge whilst shielding by walking around her garden and up and down the stairs at home!
Erin's mum, Sarah Catling, said:
The children are all having a wonderful time on their walks and are so pleased they've been able to raise funds for the RSPCA. Although Erin is currently shielding she was eager to participate to help animals. We set a time to complete our walk until we reach the target of at least a mile. We even have Harry who is in South Africa at the moment who is participating and walking the beaches over there.
We knew that fundraising is likely to be impacted during the pandemic but that the need to help animals sadly doesn't stop so the children really wanted to support the RSPCA.
The group consists of; Daisy, Harvey, Leland, Eoin, Rocco, Douglas, Erin, Harry, Lexie-Mae, Isla, and Jacob.
Donate and support their challenge.
If you're inspired, or know a young animal lover, why not sign up to become an RSPCA animal hero.
---