Who are the winners in Australia's trade deal?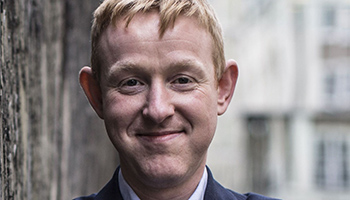 Written by RSPCA CEO, Chris Sherwood
There has been much speculation around what a new free trade deal with Australia, reportedly set to be signed amid fanfare ahead of the G7 summit later this week, will look like. The National Farmers' Union has, rightly, spoken up for its members saying that allowing cheaper imports from vast industrial farming systems, subject to lower standards, will put British farmers' livelihoods at risk. At the same time, the benefits to the British economy are said to be negligible. For the Government, the deal is symbolic, it is the first post Brexit new deal with a major economy and it sends a message both here and abroad, that we are an independent nation, free to trade with the rest of the world. It also sets a precedent for future free trade deals.
The potential impact of this deal on animal welfare is anything but symbolic and the precedent it sets sends a worrying message that we are willing to accept low standards in exchange for tariff-free trade. Other countries waiting in the wings to do a deal will take away the message that we will accept standards far below our own in the name of free trade. The realities of allowing imports using often painful and distressing methods outlawed in the UK threatens not only decades of progress for farm animal welfare but also threatens to undermine the Government's clear commitment to improving animals' lives. When many of us picture life Down Under, we imagine endless sunshine across stunning landscapes, complete with cattle roaming free. But, in reality, much of Australian farming is vast, industrialised systems where standards are, in some areas, decades behind that in the UK. Hens in barren battery cages giving birds just room the size of an A4 piece of paper each, banned here since 2012, are still legal; sow stalls, in which pregnant pigs do not have enough room to turn around, banned here in 1999, are still allowed; hormones which promote unsustainable growth in cows, illegal here, still account for 40% of beef produced in Australia; unlike in the UK, there is no mandatory CCTV in abattoirs and standards in slaughterhouses are rated just 2 out of 4 by RSPCA Australia. And then there is mulesing - the dark side of merino wool - which sees young lambs have the skin around their buttocks and their tails cut off with metal shears, often without pain relief, leaving painful sores.
The UK Government has made much of its commitment to animal welfare, announcing last month the biggest programme of legislative change for animals in a generation which we at the RSPCA welcomed. Their Action Plan for Animals could truly change the lives of millions of animals here and abroad and the ambitious plans stretch across everything from better laws to protect wildlife, improving farm animal welfare, ending the keeping of primates as pets, cracking down on the importation of puppies and dogs with cropped ears. And this week, we expect to hear more details of these new laws and policies, including the long-awaited end to the live export of animals for slaughter and further fattening. This will be a huge achievement - the RSPCA has long campaigned alongside colleagues in the welfare sector for an end to this practice which causes unimaginable distress and suffering to animals. But in this same week, we expect to sign a deal with a country which allows its cattle to be transported across vast distances in intense heat for 48 hours without food or water. Our sister charity, RSPCA Australia, has spoken out about standards in its country, which it describes as 'basic at best'. CEO Richard Mussell said that standards there 'are rarely audited and, unless implemented into law, which few are, they are only voluntary'.
It is crucial that ministers responsible for making these deals understand the full implications of allowing cheaper, lower standard imports into our country. It was concerning to hear the Minister for Trade Policy appearing to be misinformed on this score, telling MPs last week that Australia has 'some of the highest animal welfare standards in the world'. This is not correct and allowing Australia, with its weaker welfare, to compete on a level playing field puts not only our hard-won animal welfare standards at risk, but the livelihoods of British farmers. What does this symbolise about the Government's commitment to welfare? And what does it signal to other countries, many with poorer welfare than the UK, waiting in the wings to sign deals with similarly generous, tariff-free terms? What precedent is this deal setting for large agricultural exporters like the US and South America who will see this deal as a benchmark, and what does this mean for our animals and farmers?
It is vital that the Government does not compromise its clear commitment to welfare to score a quick deal and a political goal. The Government amended the Trade Bill to include a Trade and Agriculture Commission to scrutinise how any FTA impacts both animal health and welfare, and human and plant health. This was a key reassurance from the Government in response to concerns from animal welfare organisations and the public that our own high standards could be traded away for cheap imports. That commission does not yet exist, despite months passing since it was agreed upon. Will it have the teeth to challenge deals that have already been given the nod.
The world's eyes will be on Britain next week when global leaders gather for the first G7 summit since the pandemic hit. What we do when we sign a deal with Australia will symbolise to the rest of the world how we want to be seen in a post-Brexit Britain and whether Ministers like it or not, it will set a precedent for future trade deals. We urge the Government to uphold our reputation globally as a leader in animal welfare and not to sign away our high standards for a photo opportunity.
Protect the UK's farm animal welfare standards
There are fears the UK Government will sell out our animal welfare standards in future trade deals
We need to act now to make sure the UK Government doesn't break its promises to animals, and to 83% of the public. Just days ago, it vowed to be a global leader in animal welfare. We're facing an imminent trade deal with Australia, and a quick deal could open the floodgates for cruel animal welfare standards.
Tweet your MP and don't let the UK Gov break its vow to be a global animal welfare leader.