Video shows four kittens rescued from abattoir site being hand-reared by dedicated RSPCA volunteer
Four tiny kittens which were found without a mum at a abattoir site have been rescued by the RSPCA and are now being hand reared round-the-clock by dedicated volunteers.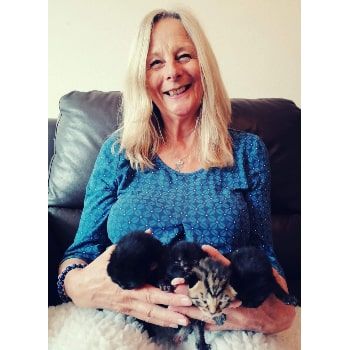 The two boys and two girls still had their eyes closed and their umbilical cords still attached to their bodies when they were found by a worker at Cranswick Foods site in Staithes Road, Preston, near Hull, last weekend (May 9).
He alerted the RSPCA animal rescuer inspector Laura Barber was sent to collect the kittens - which were just a couple of days old - but she could find no sign of their mum.
The kittens were taken to the Bridlington and Driffield district RSPCA branch where they were found to be in good health but as they had no mum they were in need of being hand-reared.
Julie Morris, the cat rehoming coordinator for the branch, is now playing that vital role and is feeding the kittens formula milk with syringes every two hours and throughout the night at her home in Bridlington.
The kittens have been named in honour of Taylor Swift who won the global icon award at last week's Brit awards.
As well as Taylor, the other kittens are called Joe after the pop star's partner as well as Jack and Aaron, who all worked on her Folklore album.
Julie said: "They are feeding really well and have opened their eyes. It is an intensive job feeding them - especially through the night - but it is so rewarding to watch them grow.
"Fortunately I have two daughters who live nearby, Natalie and Sarah, so they can come and feed them for me if I need to nip out to the shops and they too are volunteers for our local RSPCA branch.
"Over the years I have lost count how many kittens I have hand-reared but it is lovely to watch them develop and then when they are about three months old they will be ready for adoption and can move into their forever homes."
Inspector Laura Barber said:
As they still had their umbilical cord attached which had dried up and their eyes were closed we estimate these feral kittens were only a couple of days old when they were found.
Sadly we could not find the mum so we wondered if she had been involved in an accident.
I am grateful to the man who found the kittens and reported the matter to us as they would not have survived on their own.
They are beautiful and doing really well in Julie¿s care and once old enough they will be put for adoption and have a proper home rather than leading a feral life around a factory.