Born Free Foundation and the RSPCA call for an urgent review of current exotic pet legislation following joint report published today
Born Free Foundation and the RSPCA call for an urgent review of current exotic pet legislation following joint report published today
In a new report published today the RSPCA along with Born Free has revealed the animal welfare 'ticking time bomb' faced by the country due to the extensive trading and keeping of wild animals.
An estimated 1.8 million reptiles, amphibians and invertebrates, 1.3 million indoor birds, and more than 100 million ornamental fish kept as pets in UK households
Exotic pets are commonly deprived of one or more basic welfare needs
6,119 incidents were reported to RSPCA in 2020 involving 22,865 exotic animals
The charities have today published a joint report - The Exotic Pet-demic: UK's ticking timebomb exposed - which calls for urgent changes in the law.
The RSPCA is concerned that the private keeping of exotic wild animals poses significant risks to animal welfare, species conservation, as well as animal and human health, and the environment.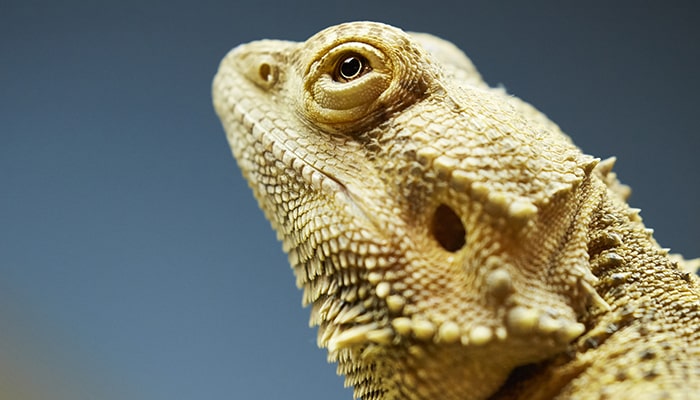 Our CEO, Chris Sherwood said:
"Last year, the RSPCA handled more than 6,000 calls relating to almost 23,000 exotic pets - from lizards and snakes to raccoon dogs and monkeys. Many of the problems we deal with are the result of a lack of understanding of how to care for exotic pets. These animals have the same, complex needs as their wild kin, but it can be extremely difficult to fulfill those requirements in a domestic environment and that leads to suffering.
"This important report highlights why the Animal Welfare (Kept Animals) Bill, which approaches its 2nd reading, doesn't go far enough, particularly in its failure to propose a full ban on primates being kept as pets. We also want to go further and restrict the keeping of other exotic, wild animals whose needs cannot be met in the home and who face a life of suffering if kept as pets. There needs to be better regulation of the keeping and trade in exotic pets, and we are proposing that the UK Government gives consideration to proposals like a positive list system as a possible way forward.
"This report offers far-reaching recommendations and we hope it will be a springboard to further discussion about the way we regulate the keeping and trading of exotics and improve their welfare."
Recent call outs to the RSPCA have included:
An abandoned royal python by the side of a road in Streatham, London in November 2020
A sickly bearded dragon abandoned in Nottingham by the road in May 2021
Two tortoises found abandoned in a cardboard box in Bramall Hall Park in Stockport in April 2020
An infant marmoset found living in terrible conditions in a private home in Grays, Essex in June 2021
The little monkey, named TikTok, now has a much better life at Monkey World
Exotic pets commonly deprived of one or more of the basic welfare needs
Data shows the shocking extent of wild caught and captive bred animals being imported into the UK, with over 400 CITES** listed species amongst those transported to the UK between 2010 and 2019.
The report provides strong evidence of exotic pets being commonly deprived of one or more of the basic welfare requirements specified in UK legislation, including a suitable environment, suitable diet, the ability to exhibit normal behaviours, social needs, and freedom from pain, suffering, injury and disease.
The practice of keeping exotic animals with complex needs as pets results in extensive animal suffering.
With the release of this new report, The Exotic Pet-demic: UK's ticking time bomb exposed, Born Free and the RSPCA are calling on the UK Government to:
Amend the Animal Welfare (Kept Animals) Bill to close a loophole that would allow primates to be traded between license holders
To introduce further restrictions on other exotic wild animals being kept as pets
Consider and consult on the possibility of developing a robust 'Positive List' system to restrict the keeping of pets to those species which meet strict criteria aimed at ensuring their welfare and conservation, and protecting human, animal and environmental health
Consider and consult on its future approach to the trade in and keeping of exotic pets to mitigate and prevent animal welfare, conservation, human and animal health and safety, and environmental risks, as well as respecting species protections in other countries.
Reform laws on keeping dangerous wild animals
A Born Free petition is also calling for the UK Government to review and reform laws on the private keeping of Dangerous Wild Animals (DWA).
---