Pets hope to get 'lucky' this St Patrick's Day
A group of very special rescue pets are hoping they'll have the luck of the Leprechaun with them this St Patrick's Day and will find their forever homes.
We are looking for homes for hundreds of animals, including many with Irish inspired names.
Clover
One-year-old lop-ear bunny Clover is hoping the four-leafed clover will bring her good luck as she searches for a new home.
She was rescued after being found as a stray and is now looking for a new home. She is very friendly and would suit a family home where she can bond with a male rabbit.
Guinness & Emerald
This gorgeous pair of bunnies are brother and sister and have been paw-tiently waiting for over a year for their forever home.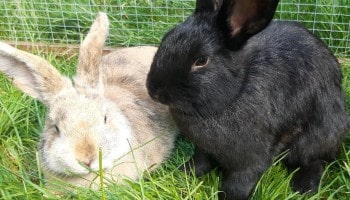 Guinness & Emerald are hoping they'll have the luck of the Irish this St Patrick's Day and will find a family to take them home.
They are friendly, rush over at breakfast time and enjoy climbing in your lap. Guinness likes to nibble shoe laces and Emerald loves an ear rub!
Paddy
Paddy & Gidget are a pair of cute, inquisitive guinea pigs who are looking to find a forever home together.
The six-month-old piggies would like new owners who can continue their socialisation and get them used to handling.
They'd like a home with older children where they can enjoy a large enclosure to explore and play in.
Bailey
Three-year-old pig Bailey is - like her Irish drink namesake - sweet. She's hoping to find a loving new home with her friends, Brandy and Tommy Hillpigger.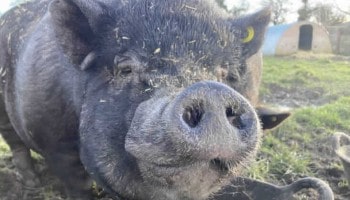 The trio are friendly, clever and love to snooze in the sun and play in the mud.
They'd like a home where they'll have lots of enrichment and plenty of space to explore.
Lucky & Chance
Budgie buddies Lucky & Chance are hoping to have some luck this St Patrick's Day and finally find their happy ending.
The one-year-olds were introduced by our staff and are now inseparable so need to be rehomed together. They can be shy but love to spend time together and sing.
To see all of our fur-bulous animals waiting paw-tiently for their forever homes please visit Find A Pet and #FindEachOther today!
---