We welcome change in China's cosmetics testing regulations
Today we welcome the news that the Chinese Government is removing mandatory requirements for animal testing of imported cosmetics - a huge step forward for cruelty-free beauty and for consumers.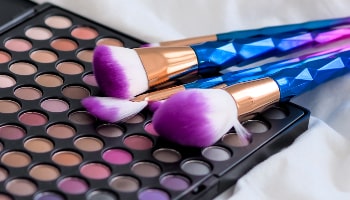 The new legislation will come into force from today and will mean that imported products classed as 'general' cosmetics - such as shampoo and make-up - will no longer have to be newly tested on animals in China before they can be sold there.
Legislation is already in force in the European Union which bans the use of animals to test cosmetics products - but until now if companies chose to market their products in China and they underwent animal testing as a result, then they couldn't be labelled 'cruelty-free'. Our previous 'Makeover the World' campaign had urged companies to reconsider selling their products in China due to the requirement for animal testing.
We want to see this change on a global scale
China has also announced it has approved two new non-animal methods for testing cosmetics - another positive step forward.
Our head of animals in science department, Dr Penny Hawkins, said:
"We believe there's absolutely no justification for causing animals to suffer for testing cosmetics, and consumers across the globe have shown that they feel the same.
"Whilst we of course welcome this step forward for China, globally we still have a long way to go before we see our ultimate aim realised of all animal experiments being replaced with humane alternatives.
"This year we launched an ambitious new strategy including the aim to achieve a global commitment towards ending all use of animals in science. Many more steps forward like this will be needed if we are to reach that goal."
Our head of international, Paul Littlefair, welcomed the announcement:
This move is another signal that the Chinese authorities are increasingly seeing animal welfare as an important part of the country's development. We have delivered a range of events with government and industry partners in China since 2007, raising animal welfare and ethical issues associated with the use of animals in science, and promoting approaches that will help avoid, reduce and ultimately end, the use and suffering of lab animals.
---