RSPCA Cymru responds as Welsh Govt publish Animal Welfare Plan
RSPCA Cymru has welcomed news that the Welsh Government will today (Thursday November 4) publish an Animal Welfare Plan.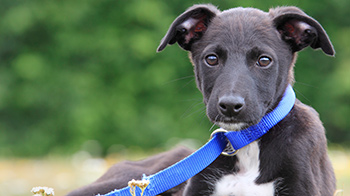 The plan contains a number of proposals to improve the welfare of animals - including pets and livestock.
The RSPCA welcomed the proposals at a time of "heavy strain" for the charity sector.
RSPCA's Head of Public Affairs David Bowles said:
We welcome the Welsh Government's decision to publish a dedicated Animal Welfare Plan and look forward to continuing to work with them to make Wales a better place for pets, farm animals and wildlife to live.
There has long been a need for the regulatory framework for the animal welfare sector to go further. It is hoped this Plan includes a clear timetable to regulate sanctuaries in Wales - and ambitions to include the likes of cat breeding establishments, professional dog walkers and greyhound racing in proposals for a national model of regulation. This will play a key role in securing consistent welfare standards and will offer vital reassurances to the public.
We also welcome plans to improve further the qualifications for council animal welfare inspectors - and hope the Welsh Government will also look favourably upon granting statutory powers to RSPCA officers, which will bring the RSPCA in line with our sister organisations across the British Isles, and will enable us to reach animals in distress more quickly without having to wait for the police, which will also reduce pressure on other stretched public services.
The RSPCA also welcomed commitments to improving farm animal welfare - including requiring CCTV in all slaughterhouses, and restricting the use of cages for farmed animals. Polling* has indicated 82 percent of the public in Wales supporting the introduction of CCTV - which the RSPCA believes will not only protect animals, but offer a training tool for abattoir staff.
David added:
We hope plans for CCTV in all slaughterhouses will be backed up by legislation, to ensure all abattoirs comply. We also hope these farm animal pledges will be supplemented by incentivising farmers to deliver high animal welfare on their farms with a new post-Brexit payments scheme that rewards the best standards, as part of a future Agriculture (Wales) Bill; as that piece of legislation offers the best opportunity to improve farm animal welfare in Wales in the history of devolution.
The Welsh Government's programme for government also includes a commitment to ban the use of snares and, following RSPCA campaigning, there has also been the hugely positive news recently on new proposals to ban glue traps. RSPCA Cymru looks forward to more information on plans to introduce these bans as swiftly as possible.
David added:
While there's much to welcome in this Plan, we hope the next five years will bring even more improvements for animals and their welfare. Animal welfare is at a critical juncture - with trade deals being negotiated, post-Brexit farm payments being considered and the Covid-19 pandemic placing such a heavy strain on our sector. As the UK Government progresses with its Animals Sentience Bill, there'll also be big questions in Wales about how we will scrutinise all devolved policy for its impact on animal sentience in the future.
From ensuring animal welfare is included in Wales' new curriculum, to securing a fair deal for pet owners in the private rented sector, and even banning the giving of pets as prizes, there's so much our decision-makers in Wales can think about - and we look forward to continuing to campaign with our supporters on issues included in our 'Issues for the Welsh Parliament 2021-2026' manifesto, many of which - very positively - also appear in this Animal Welfare Plan.