RSPCA celebrates as Sentience Bill passes final stage and will be enshrined in law
Campaigners and celebrities celebrate 'landmark law' as animal sentience Bill approved by Parliament.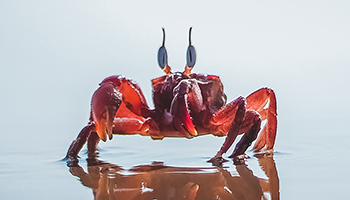 Alesha Dixon and Joanna Lumley join 50 animal protection organisations in celebrating new law recognising animals have feelings, and a new Committee to protect their welfare.
Animal protection organisations and celebrities are today celebrating the Animal Welfare (Sentience) Bill passing its final hurdle in the House of Lords. Once the Bill receives Royal Assent, the new law will be known as the Animal Welfare (Sentience) Act 2022.
The passage of the Bill is welcomed by the Better Deal for Animals, an alliance of 50 of the UK's leading animal protection organisations, including the RSPCA, Humane Society International UK, Compassion in World Farming, FOUR PAWS UK and Wildlife and Countryside Link, which was formed in 2019 to campaign for reinstating the recognition of animal sentience in UK law. Animal sentience was the only piece of EU legislation that was not transposed when the UK formally left the EU on 1st January 2021.
Alesha Dixon, whose petition secured over 100,000 signatures in the campaign for a sentience Bill back in 2019, said: "Animals enrich and improve our lives in so many ways, so it is only right that we give them our full respect in law. From the smallest mouse to the largest whale, our decisions can have a huge impact on the welfare of animals, and I'm thrilled that this new law will now mean all government departments will have to show how they're giving animals the consideration and protection they deserve."
Joanna Lumley, who signed a letter with 21 other celebrities urging the government to put animal sentience into law, said "Anyone lucky enough to share their life with an animal knows what rich emotional lives they can lead, and how much our actions can affect their wellbeing, for better or worse. I am delighted that this new law will mean that sentient animals, including beautiful sea creatures like lobsters and octopus, will be treated with greater respect and care."
The new law will see the formation of an Animal Sentience Committee which will have the freedom to scrutinise the extent to which any government policy has taken animals' welfare needs into account, and is empowered to publish reports on its findings. The Minister with responsibility for that policy area then has a duty to lay before Parliament a written response to the Committee's reports within three months.
Animal charities are celebrating this huge milestone
Chris Sherwood, Chief Executive of the RSPCA said:
The Sentience Bill becoming law is an important milestone in ensuring animals have strong legal protections and are recognised as sentient beings who have emotions and feelings. We are pleased that the new Animal Sentience Committee will be able to influence public policy to improve the lives of animals and create a kinder and more compassionate society.
Claire Bass, executive director of Humane Society International/UK said:
"It's exactly 200 years since the UK's first animal welfare law, so the Sentience Act is a fantastic anniversary gift to animals. This legislation has enormous public support, and we're delighted and relieved to see it complete its journey through Parliament. We look forward to the new Animal Sentience Committee being able to shine an expert spotlight on opportunities for the government to improve the welfare of all animals."
Welcoming the law, campaigners stressed that the new Animal Sentience Committee would have a huge scope of policies it could scrutinise, and will need to prioritise its limited resources carefully.
James West, Senior Policy Manager at Compassion in World Farming, said:
"We welcome the final passage of the Bill that will once again enshrine animal sentience in UK law. However, the Animal Sentience Committee still has a big job to do! It's critical that they prioritise those policies that have the potential to cause the greatest suffering to the largest number of animals, including of course, the millions of animals facing welfare problems on Britain's farms."
Sonul Badiani-Hamment, FOUR PAWS UK Country Director, said:
"Today is a victory for animals as they are finally granted the recognition and protection they deserve in UK law. The British public are proud to call themselves a nation of animal lovers and has strong expectations of the UK Government to deliver on its commitments in the Action Plan for Animal Welfare. In passing this Bill the government has taken one huge step forwards towards truly being considered a global leader for animal welfare."
Richard Benwell, Wildlife and Countryside Link CEO, said:
"It's great to see MPs come together from all parties to recognise the sentience of animals. This consensus reflects clear public opinion - animals are sentient and should be treated as such. This applies to companion animals, farm animals and wild animals. The same consensus must hold to ensure that the advice of the new Animal Sentience Committee is followed by Government so that future policy reduces suffering and enhances the welfare of animals."