PDSA and RSPCA announce key collaboration
PDSA and the RSPCA today announced they are forging an exciting new partnership to help both pet owners and animals most in need.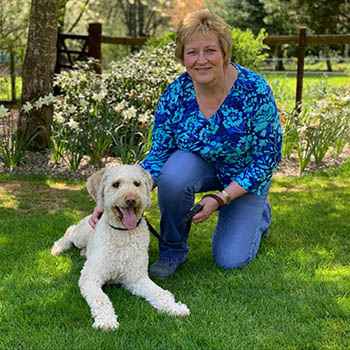 The collaboration will safeguard affordable vet care for thousands of struggling pet owners. It also aims for PDSA to become a key provider of critical care to some of the 60,000 animals a year rescued by the RSPCA from cruelty and neglect, allowing them to get vital help more quickly.
The RSPCA has made the decision to focus its expert veterinary services on supporting its frontline officers and treating more animals rescued from cruelty and neglect, and therefore will cease providing subsidised public veterinary care.
PDSA, the vet charity for pets in need, has made the decision to offer support to every pet owner registered at the RSPCA's four sites, either giving them access to its Pet Hospitals or providing alternative support through a £1 million treatment fund from both charities.
PDSA Director General, Jan McLoughlin said:
"Collaborating with the RSPCA strengthens our position in the sector as the vet charity in the UK, and allows us to move closer to our vision of a society in which no pet suffers due to poverty, at a time when people need it most.
"With household budgets stretched to breaking point, expanding the reach of our vital work means we can help even more pets in need, and support those in financial hardship who would otherwise have nowhere to turn.
"We're supported by the generosity of the pet-loving public and working in partnership with the RSPCA in carrying out their inspectorate work, where we have the capacity, allows donors' money to go further. Amazing things can happen when charities work together, and the positive benefits of our work will impact pets, animals and people across the UK."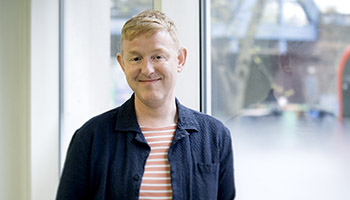 RSPCA Chief Executive, Chris Sherwood, said:
"This is a powerful partnership which helps both people and animals at a time when our services are needed more than ever due to the cost of living crisis.
"We are already seeing the devastating impact of the crisis with reports of abandoned animals up by almost a quarter, many of which involve animals with complex health issues which will need specialist vet care before we can find them loving new homes.
"By working together with PDSA we can both focus on our strengths, our core charitable objectives, and ours is rescuing the thousands of animals most in need, those who have no one else."
In 2021 PDSA
Provided 1.8 million treatments
Treated over 370,000 pets
Saved the lives of 134,000 pets
Provided over 1 million consultations (360,000 face-to-face and 660,000 remote)
Treated 10 pets every minute in our 48 Pet Hospitals ¿ one pet every 6 seconds.
In 2021 RSPCA
Received more than a million calls to our cruelty line - one every 30 seconds
Rescued some 60,000 animals - more than 160 a day
Investigated 51,505 complaints of animal cruelty - nearly six every hour
Found 4,000 pets a month loving new homes from our 16 animal centres and network of 145 branches across England and Wales
Released 7,000 animals back into the wild
Secured some 750 convictions for animal offences.
Finsbury Park Animal Hospital ownership change
As part of the new collaboration it is proposed that PDSA acquires the RSPCA Finsbury Park Animal Hospital in North London, extending their network of Pet Hospitals from 48 to 49.
A new Finsbury Park PDSA Pet Hospital would continue to provide excellent care to the pets registered there, as well as RSPCA rescued animals.
In the future selected PDSA Pet Hospitals will treat some of the 60,000 animals rescued by the RSPCA every year, in those locations with capacity to do so.
RSPCA Chief Veterinary Officer, Caroline Allen, said:
"RSPCA frontline rescue officers will be able to access more support from RSPCA vets in their challenging role, especially as the cost of living crisis intensifies and there will be more need for our help.
"Animals rescued from cruelty and neglect often have complex medical and behavioural needs. We will have increased capacity for more RSPCA rescued animals to be helped by our highly specialised veterinary teams.
"RSPCA vet teams will be able to help more animals in the community as we'll be exploring extending our outreach work, building on some of the excellent preventative programmes already in place. This should help keep animals with their families instead of coming into our care.
"We will continue to work with private vets and remain very grateful for all the help and support, particularly during the current capacity challenges within the veterinary profession."
How Birmingham, Manchester and Merthyr Tydfil will change
The RSPCA sites in Birmingham, Manchester and clinics in Merthyr Tydfil will continue to treat animals rescued by frontline officers and support RSPCA branches and centres.
All pet owners who previously used the RSPCA services in Birmingham and the majority who used Manchester will be eligible for a veterinary service at their local PDSA Pet Hospital from November 2022. A small proportion of the public who are not able to access PDSA Pet Hospitals, including those from Merthyr Tydfil, will have access to a £1 million treatment fund. Both charities have jointly committed to offer support with veterinary fees in these areas, and are getting in touch with those affected by the changes.
PDSA Oldham and Stockport services for RSPCA clients
In Oldham and Stockport, new PDSA Pet Hospital catchment areas will be open to currently registered RSPCA clients only at first. In time, PDSA will also open these postcodes to new registrations, so they can reach even more pets and owners in need.
PDSA is planning to substantially invest in the upgrading and refurbishment of the Finsbury Park site and Manchester Pet Wellbeing Centre. This will enable PDSA to reach and help even more struggling pet owners in the future.
Director of Veterinary Services at PDSA, Richard Hooker, said:
This opportunity marks an exciting new chapter for both the RSPCA and PDSA.
We've taken the decision to offer our support to pets and their owners who were being given subsided care by the RSPCA.
This collaboration moves us closer towards our vision of a society in which no pet is denied veterinary care because their owner can't afford it. It also underlines our belief that everyone, no matter their circumstances, has the right to experience the unconditional love and companionship of a pet.
This partnership strengthens the strategic direction of both charities, enabling us both to expand our reach and benefit - and ensuring every pound donated works harder.
---