May the fourth be with our rescue animals who are out of this world
Could you go starry-eyed for a special rescue animal this May the fourth?
If you live in Worcestershire, you don't need to go to a galaxy far, far away to find the perfect companion!
To help celebrate all things Star Wars - on May 4th - our Worcester and Mid-Worcestershire Branch is looking to rehome some animals who have been named after the iconic franchise.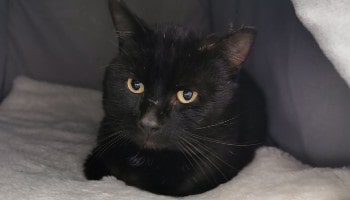 Could cat Count Dooku or rabbits Jabba The Fluff and Jar Jar Binky be your chosen one?
Claire Wood, from the RSPCA Worcester and Mid-Worcestershire Branch, said: "We would love to see these lovely animals find their forever homes and would invite anyone interested to get in touch with us. Yo-dan't want to miss out!
"Please give us a call on 01905 821272 or fill out a perfect match form online. We hope they become your chosen one!"
Count Dooku is a male domestic shorthair cat who, unlike his Star Wars namesake, is incredibly gentle and sweet-natured.
Claire said: "He was found as an injured stray and after time with the branch has started to gain confidence, and he absolutely loves contact, fuss and a chin rub.
"We know this boy to be very easy-going so he would be fine with children, so long as they are calm and gentle. He sustained his injury from a cat bite so we aren't sure how he would feel about living with another cat and we have no idea how he might react to a dog, but we can say with confidence that this boy will be a loving little man to share your life with."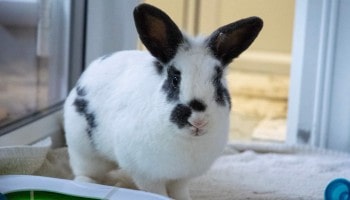 Jabba The Fluff is a two-year-old female Lionhead Cross rabbit and, unlike the slug-like creature from the Star Wars franchise, she is a beautiful girl.
"She is intelligent and inquisitive and we are now seeing her slowly build her confidence since being separated from the female rabbit she was previously housed with," said Claire.
"Our staff say that when they go into her pen Jabba is no longer the shy, apprehensive girl she was initially; she now comes straight up and puts her front paws on their legs, reaching up to see if they have any food.
"We think Jabba could adapt to life as an indoor or outdoor rabbit, as long as she has plenty of space and lots to do. She loves puzzle feeders and she loves to chew-her carrot chew toy has proved a particular favourite."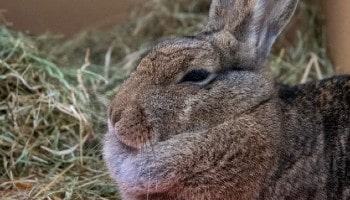 Lastly, there is Jar Jar Binky who is a two-year old-domestic rabbit.
Claire said: "Jar Jar is an independent lady bun - she is smart, free-spirited and knows what she wants!
"She is an active, intelligent and inquisitive rabbit and she would be well suited to an outdoor home. She will definitely need a boy bunny to share her life with, so if you have a male rabbit who is seeking his perfect match and Jar Jar sounds like his type, then please get in touch."
For more information about the Star Wars pets and the branch's other animals please check online or visit their Facebook page.
The branch is also holding a dog show at The Holdings Animal Rescue and Rehoming Centre on Sunday May 15 between 10.30am and 4pm.
To help the Worcester and Mid Worcestershire branch continue rescuing, rehabilitating and rehoming animals please donate online.
---