Celebrations of 200th anniversary of Martin's Act
This week (July 22) marks 200 years since the first piece of animal welfare legislation in the UK - and the world - was introduced.
The Cruel Treatment of Cattle Act 1822 - or Martin's Act as it is known - is named after Richard Martin the campaigning MP who also founded the RSPCA two years later with William Wilberforce and Arthur Broome.
We still have the original minutes from when we were formed and Richard Martin can be seen still corresponding with the charity on animal welfare law 10 years later - his signature appears on several documents at our West Sussex archive.
A number of Cruelty to Animals Acts followed throughout the 1800s and built on Martin's Act to improve protection of farm - and other - animals. These were consolidated into the 1911 Protection of Animals Act and updated in the 2006 Animal Welfare Act.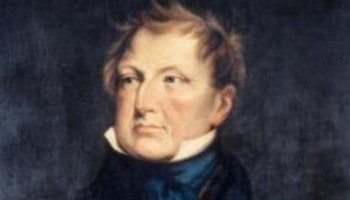 The ultimate aim of getting better legal protection for animals, started by the RSPCA founder in 1824, continues today with new laws such as the Animal Welfare (Sentencing) Act 2021. This increases the maximum sentence for the worst animal cruelty offences from six months to five years in England and Wales.
This was followed by the Animal Welfare (Sentience) Act in 2022; a landmark law recognising animals as sentient beings whose welfare should be considered in all policy decisions by the UK Government.
In Wales, recent devolved legislation includes the Animal Welfare (Licencing of Activities Involving Animals) (Wales) Regulations 2021 - which banned the third party selling of puppies and kittens.
Richard Martin tried, unsuccessfully, on a number of occasions in the 1820s to update his 1822 Act. In 1824, he tried to bring a Bill in to prevent cruelty to dogs, cats, monkeys and other animals - historical records show he was asked if he intended to include rats and Martin replied that he 'did not'.
Sentience of different animals is still a question considered today, even though we now know all animals have the capacity to feel. In our recent survey - the Animal Kindness Index - 92% of people believed dogs to be sentient compared with only 73% of people who felt rats to be. Just 3% of people believed dogs were not sentient and four times as many (12%) believed rats were not.
Animal cruelty still exists 200 years later - but we're fighting it!
The RSPCA was set up to enforce Martin's Act. Sadly, almost 200 years after it was first formed, we still receive around 90,000 calls to our cruelty line every month and investigate 6,000 reports of deliberate animal cruelty, including animal fighting and hunting.
Over the summer, this rises to 134,000 calls a month - three every minute - and reports of cruelty soar to 7,600 each month - a heartbreaking 245 every day.
This is why we launched our most recent Cancel Out Cruelty campaign, to raise funds to help its rescue teams out on the frontline continue to save animals from cruelty and abuse and to raise awareness about how to stop cruelty to animals for good.
Overall, the number of reports made to our cruelty line about animals being inflicted with intentional harm - including beatings, mutilations such as ear cropping, poisonings and even killings - has increased by 7.9% from summer 2020 to summer 2021 with more than 2,300 reports in June and July alone.
Head of public affairs at the RSPCA, David Bowles, said: "The UK has much to be proud of when it comes to animal welfare.
Much progress has been made since Martin's Act was passed 200 years ago and we should be proud of the role this Act played to improve conditions for animals in the UK and the development of animal welfare law globally.
"However, there is still much work to do and many animal welfare problems that could and should be addressed with legislation. 200 years after Martin's Act improved conditions for cattle being driven to market, the UK Government has yet to ban the export of live cattle for slaughter and further fattening. They could do this immediately by passing the Animal Welfare (Kept Animals) Bill, which has been ignored in the Commons for nine months.
"Sadly, some of the many calls we receive now are still around the same issues we were facing all those years ago at our inception - including deliberate cruelty, mutilations and even outdated practices such as dog and cock fighting.
"We will continue to advocate for animals for as long as they need us, and to build on the work of Richard Martin, we still have much left to achieve to live in a kinder world."
---