New figures reveal hundreds of reports of animal cruelty on social media
We received nearly 500 reports of animal cruelty on social media last year with the majority of incidents appearing on Facebook.
As part of our Cancel Out Cruelty campaign, we're highlighting our concerns that more young people are being exposed to animal cruelty on social media.
We've joined forces with The Daily Mirror to call on the Governments in England and Wales to include animal welfare in education and believe that this could be the key in helping to prevent cruelty in the future by teaching the next generation an understanding and empathy for animals' needs.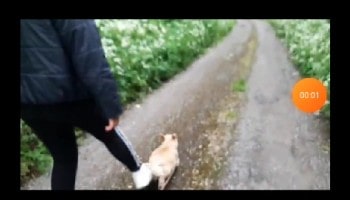 Last year (2020) there were 431 reports of animal welfare incidents on social media; more than double the number the previous year (157). We logged an average 35 reports a month of animal welfare concerns on social media and, worryingly, we've seen an average of 37 a month for the first four months of this year. Most of the reports related to Facebook, followed by Instagram and Snapchat.
David Allen, Head of Prevention and Education at the RSPCA, said: "Sadly, we have seen an increase in recent years in the number of incidents of animal cruelty being posted and shared on social media such as Facebook, Instagram, TikTok and Snapchat."
He added:
We're very concerned that the use of social media has changed the landscape of abuse with videos of animal cruelty being shared for likes and kudos with this sort of content normalising - and even making light of - animal cruelty. What's even more worrying is the level of cruelty that can be seen in these videos, particularly as so many young people are being exposed to graphic footage of animals being beaten or killed which they otherwise would never have seen.
A recent survey of our frontline officers revealed:
81% think that more abuse is being caught on camera
Nearly half (46%) think more cases are appearing on social media
One in five officers said one of the main causes of cruelty to animals is people hurting animals to make themselves more popular on social media
Some of the recent cruelty videos posted on social media include:
A video of a magpie being thrown across the road on Instagram in June 2021
A woman captured kicking her dog on TikTok in March 2021
A teenager being filmed kicking a dog which was shared on WhatsApp in May 2021
Videos posted on Instagram of cockerels being forced to fight in March 2021
We need to inspire young people to have compassion and empathy
Our Special Operations Unit works to trace these social media videos and - often with the police - will visit schools to speak to parents and teachers. The aim is to educate these children to ensure they understand that being cruel or causing unnecessary suffering to an animal is not funny and is wrong.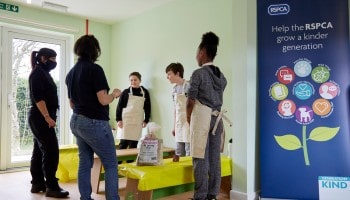 Dave added: "While these videos of abuse are horrible and it's worrying that young people are being exposed to them the positive is that young people are equally appalled by this and report this to their teachers and parents and to us. This is one of the reasons we believe teaching animal welfare in schools is so important in stopping this trend and inspiring children and young people to have compassion and empathy for animals."
We've already reached out to 180,000 children and young people through programmes such as Compassionate Class, the Great Debate, and our four education hubs across England.