RSPCA appeal after hamster found dumped in cage in pouring rain
A hamster found dumped at a golf course in Wirral has been named Tiger Woods by the rescuer who saved him.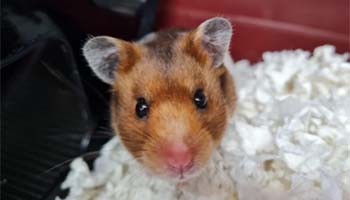 The RSPCA is now trying to trace the person responsible for dumping the frightened pet, who was found abandoned in a cage at Brackenwood Golf Course in Bebington by a passerby. It is the second hamster to be dumped in Bebington in the last couple of months.
They contacted the RSPCA and animal rescuer, Inspector Anthony Joynes was sent to the scene on Thursday (May 20) to collect the hamster he has called Tiger - after the golfing hero.
Anthony said:
A man was out walking and came across the hamster dumped in a cage in a wooded area so he took it home.
It was absolutely pouring down with rain and the poor pet must have been terrified and very cold - it was very lucky he was found or he may not have made it.
But this is the second hamster to be found dumped in a cage in this location in the past couple of months so I am appealing to anyone who may know who is responsible.
I suspect the hamster may have been bought as a child's first pet during lockdown and then it was dumped when he was no longer wanted. He was found at 11am so it was during school hours.
Tiger was lucky to survive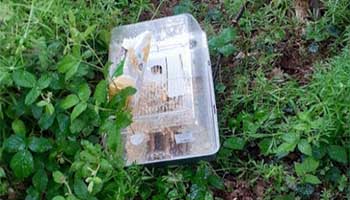 Anthony took Tiger to the Manchester and Salford branch of the RSPCA where he is doing well following his ordeal and will be available for rehoming soon. The previous hamster dumped at this location was also re-homed by the branch.
He added:
"Abandoning vulnerable animals like this - particularly during such harsh weather conditions - is incredibly irresponsible and these Tiger was lucky to survive. If you're struggling with your pets please, please seek help from your vet or from a local rescue group."
It's important to do your research before taking on a pet. Find out all about taking care of hamsters on the RSPCA website.
Anyone with information about who the hamster belonged to should call the RSPCA appeal line on 0300 123 8018.