Four cats a day suffer at the hands of humans, new RSPCA figures reveal
New figures released by the RSPCA show that on average around four cats are deliberately harmed every single day across England and Wales.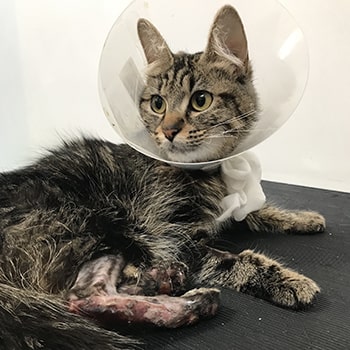 Despite being one of the most popular pets, 14,825 incidents of deliberate cruelty towards cats have been recorded by the animal welfare charity over the last five years.
Summer is the busiest season investigating cruelty for the RSPCA and animal rescuers are bracing themselves for another busy time saving animals from harm as the number of calls increases over the next couple of months.
Alice Potter, cat welfare expert at the RSPCA, said: "It is so upsetting to know that there are this number of cats that are the victims of deliberate cruelty every year.
"Cats are one of the nation's favourite pets - yet the side we see at the RSPCA is that they are also one of the most abused. Second only to dogs. It is heartbreaking. Tragically, we see hundreds of animals that come through our doors every year who have been subjected to unimaginable cruelty - being beaten, thrown across the room, had bones broken, been shot at, poisoned and drowned.
"Thanks to our officers on the frontline rescuing animals every single day we have been able to save some - but sadly not all of them are so lucky. We hope that people will join us in our goal to cancel out cruelty and rescue as many animals as we can from harm."
The charity's Cancel Out Cruelty campaign aims to help fund the frontline rescue work the RSPCA carries out every single day - helping animals that have been through trauma - rescue them, get them to a place of safety and rehabilitate them.
Horrendous acts of cruelty towards cats
The RSPCA investigates hundreds of cases of deliberate cruelty to animals every year, just some examples of cruelty towards cats include:
Jazz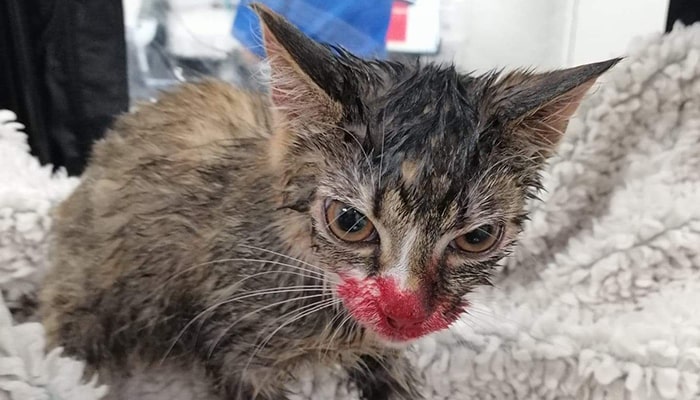 Jazz the kitten who was beaten, punched, kicked, strangled, thrown and nearly drowned during a horrific act of extreme violence. Witnesses saw a man squeezing the kitten's neck like he was trying to strangle her before punching her in the face. They saw him kick her onto a pathway then pick her up by the scruff, swing her around before throwing her across a car park, hitting the back of the car.
Poor Jazz, was left soaking wet and gurgling as if struggling to breathe, so witnesses rushed her to a nearby vets. Jazz was hypothermic, breathing quickly and bleeding from her mouth. Some of her teeth had been knocked out, she had bruises around her neck, her abdomen was tender and the vet suspected her tail had been dislocated. The young cat was clearly distressed and suffering. The vet concluded her injuries were consistent with kicking and attempted drowning. Thankfully she has since made a full recovery and found a safe, loving new home.
Minnie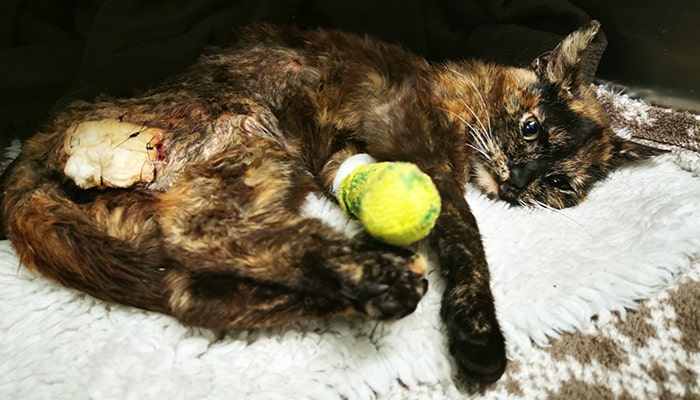 Minnie the nine-month-old tortoiseshell cat who was found in Surrey with burns all over her body and signs of sexual abuse. She also had a makeshift splint on her front right leg and was unable to stand.
Tulip
A tabby cat called Tulip was put in a heated oven. She suffered third degree burns but has thankfully recovered after months of care and treatment.
Approx 1,500 calls a month about intentional cruelty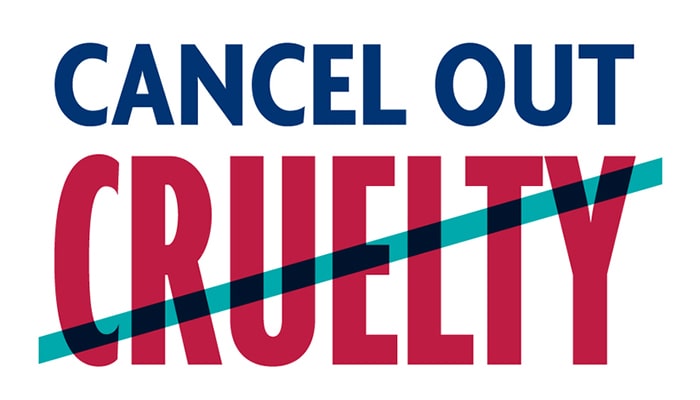 The RSPCA gets around 84,000 calls to its cruelty line every month and around 1,500 of those are about intentional cruelty. But the charity sees a rise in the summer by around 400 calls, on average, per month, which equates to 47 calls every day or two every hour.
In 2020, 1,641 reports of intentional harm against cats were reported to the RSPCA and, over summer (June - August) in particular, the charity received 499 reports.
Incidents of intentional harm (by pet type)
| | | | |
| --- | --- | --- | --- |
| Pet | Total incidents 2016-2020 | Total 2020 | Summer 2020 |
| Dog | 63,881 | 7,691 | 2,053 |
| Cat | 14,825 | 1,641 (4 a day) | 499 |
| Equine | 3,226 | 289 | 87 |
| Rabbit | 811 | 0 | 0 |
The RSPCA's rescue teams need support to stay out on the frontline as the only charity rescuing animals and investigating cruelty:
£5 could help towards a catnip mouse toy for cats in our care
£10 could help pay towards bandages for a cat or dog
£15 could help pay for a cat or dog's clinical exam.
You can donate to our Cancel Out Cruelty campaign and help us continue to rescue animals in need today.
You can also help Cancel Out Cruelty by:
---