Busy Mondays: figures show Mondays are our busiest day
Our figures show that Mondays are is our busiest day in terms of calls coming through to our helpline.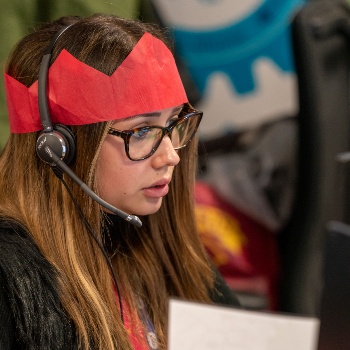 We answered an average of 2,419 calls every Monday last December which was more than any other day of the week. This is compared to 1,621 calls on average on Sundays in December 2019.
So far this month, we've answered 23,513 calls to our cruelty line* with the most calls so far coming in on Monday 7 December (2,174).
Last Christmas, the busiest day throughout the festive period was Monday 2 December with us answering 2,711 calls.
Chris Sherwood, our Chief Executive, said:
Our call centres and frontline staff are bracing for a busy Christmas having already answered more than 20,000 calls this December. This is why we are asking generous animal lovers to support us this Christmas to make sure we can continue to answer those calls and help the animals that need us the most.
During the Christmas period last year, we received 63,202 calls - the highest number for four years. Last Christmas day, we had 950 calls which was our busiest 25 December for six years.
This is why we've launched our Join the Christmas Rescue campaign to ask animal lovers to help them to continue to rescue animals in need throughout the festive period.
Donating just £12 could help pay for a much-needed clinical examination for rescued animals at one of our hospitals.
Donating £25 could help keep our Animal Rescue Teams on the road.
Donating £50 could help feed all the rescued animals in one of our centres for a day.
This winter, we expect to rescue thousands of animals from neglect, cruelty and suffering. To help our rescue teams reach the thousands of animals who desperately need us, Join the Christmas Rescue.
*1 December - 13 December 2020
---