Badger's bum deal
We came to the rescue of a badger whose bottom became wedged in an iron gate in Leigh-on-Sea.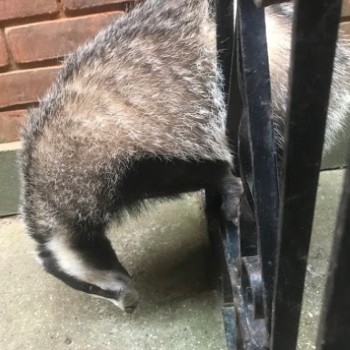 We were contacted for help after a concerned householder realised that the wild animal was stuck fast in the gate on Sunday 21st February.
RSPCA Inspector Prisca Giddens said:
"This poor badger was completely wedged in the gate and there was no way he was going to get out of it by himself.
"I decided to use a car jack from my van to prise the gate apart and create enough space to wriggle free.
"Thankfully he didn't have any injuries from his ordeal and he was very full of life and ran straight off without even a thank you!"
To report an animal in distress please contact our emergency line on 0300 1234 999.
For more information about badgers, please visit our 'Living with wildlife' webpage.
---