RSPCA to attend Appleby Horse Fair which is expected to have more visitors than ever before
The RSPCA will once again be attending the Appleby Horse Fair which is expected to be busier than ever after last year's event was cancelled due to Covid restrictions and this year¿s will now take place in Cumbria's peak holiday season.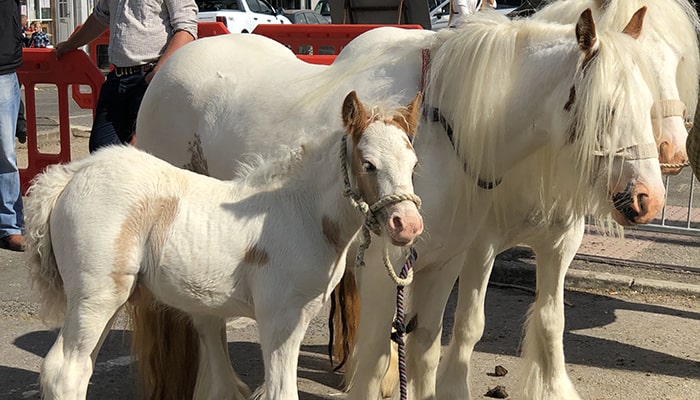 In previous years the annual fair has attracted about 10,000 people from the Gypsies and traveller community as well as 30,000 visitors to the town.
But due to the 2020 event being cancelled and this year¿s fair date moving into peak holiday season - starting on Thursday (August 12) - many more Gypsies and travellers are expected to attend as well as more day-trippers who will be holidaying in the area.
We attend to make sure animal welfare is a priority
The RSPCA will again be in attendance with multi-agency partners and will be joined by other equine charities - such as World Horse Welfare, Redwings Blue Cross and Bransby Horses - as well as a group of vets.
Rob Melloy, RSPCA Chief Inspector for Cumbria said: "There's nothing else as big as Appleby for us from a staffing or multi-agency point of view.
"The RSPCA has officers coming from all over England and Wales to ensure animal welfare is a priority at the event.
"We are aware that the crowds gathering at this event are expected to be bigger than ever, especially as last year's event could not go ahead. We are also aware that there will be more holiday makers in Cumbria during the school holidays who will also visit the fair."
There will be no vet station this year
As in previous years, officers will be offering horse welfare advice but fair-goers should take note that this year there will not be a vet station at Salt Tip Corner to offer help and advice.
Rob said: "The number of horses being worked to exhaustion is something we¿re going to be keeping a close eye on this year. Over the last three years, we've had to prosecute people for working their horses to the point of exhaustion.
"If we come across horses this year that veterinary staff have welfare concerns about, we will remove horses for their own safety.
"Working an equine repeatedly over several days, even though it may appear to have recovered, has an accumulative effect.
"We often see different people with the same animal as they are exchanged at the event and they may not be aware of how much work it has done that day or on previous days at the fair."
"Fair-goers can approach our officers - or those from the other horse charities attending - on the ground if they are concerned about an animal at the event, or they can call us on 0300 1234 999.
Dogs in hot cars
The RSPCA will also be urging day-trippers not to take dogs along to the event due to the hot weather and avoid any being left in a car. In there it can become as hot as an oven very quickly, even when it doesn't feel that warm. When it's 22 degrees outside, in a car it can reach an unbearable 47 degrees within the hour. If you see a dog left in a hot car please call the police on 999.