New TV show follows recruits as they train to become RSPCA inspectors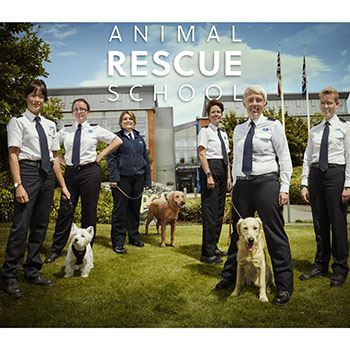 Animal Rescue School starts on Channel 4 this weekend.
Being an RSPCA officer on the frontline is a tough, heartbreaking and emotional role - a unique job that only 479 people truly understand.
What the new tv show is about
But a new TV series launching on Channel 4 this weekend aims to give the public an insight into what it's really like working for one of the oldest and largest animal welfare organisations in the world, and how individuals prepare to fight animal cruelty in England and Wales.
The new six-part series Animal Rescue School - narrated by our friend and movie legend Sir Patrick Stewart - goes behind-the-scenes of our unique inspector training school for the first time, revealing the tough course the new recruits must complete in order to graduate as fully-fledged RSPCA inspectors.
What time the episodes are on
In the series - which starts on Saturday (21 March) at 3.55pm - we meet the class of 2018/2019 as they learn the ropes; from legal training to swimming tests, how to handle a snake to how to catch a swan. The series follows 25 recruits as they trained at our national headquarters in Horsham, West Sussex, as well as at a number of centres and bases across the country.
Who is on the show
RSPCA Chief Inspectorate Officer Dermot Murphy said:
These amazing recruits were selected from more than 4,000 applicants to fill just 25 positions. And with places on our course more in-demand than Oxbridge, it's a huge achievement just to make it this far.
But once they've made it in, then the real work begins and they have to prove they can pass through one of the most challenging courses that exists. Being animal crazy isn't enough to see them through and our trainees must show that they've got the compassion, composure and determination to make it out in the field as an RSPCA inspector.
The show follows recruits such as Becky Goulding, who quit her successful career as an archaeologist to fulfil her dream of working with animals and former estate agent Nat Kitchin, who has to learn to overcome her fear of horses as part of the course.
See the new recruits face tough challenges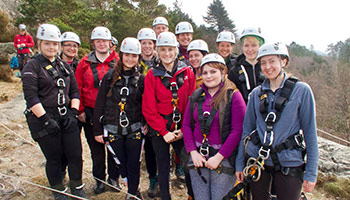 David Sumnall, from Middlechild - the production company behind Animal Rescue School - said:
"Only the very best students will make it through one of the toughest, most challenging and demanding 'job interviews' there is.
"They must survive a series of make-or-break physical tests, a wave of gruelling exams covering every aspect of animal welfare law, and impress their tutors as they work real-life cases, rushing to rescue animals in trouble and helping stamp out cruelty and neglect. Who will realise their dreams of becoming an RSPCA inspector?"
Can these ordinary people survive an extraordinary year of training? Tune in this Saturday on Channel 4 to find out!
We need your help...
Our priority will always be helping animals in need. As the situation around coronavirus unfolds, we'll continue to do everything that we can to rescue and care for needy animals. Our animal rescuers will carry on with their vital work and we'll always continue to provide you with our latest advice.
As this uncertain situation progresses, we're expecting extra strain to be put on our centres as volunteers are unable to work. Sadly, we also expect to lose many of our vital donations as a result of pulling our face-to-face fundraising activity including choosing to cancel our vital fundraising events. We're also aware that we may be faced with countrywide charity shop closures...
As a charity, we've always relied on the generosity of kind supporters to enable us to do the work that we do and now, more than ever, we need your help. The truth is, we couldn't rescue the animals that we do without your kind support. So, if you find yourself saving a little extra petrol money at the moment, please know that your spare change could mean a world of difference to an animal in need...