null Lucy Gavaghan - Young ambassador
Lucy Gavaghan - Young ambassador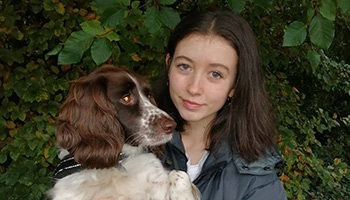 Lucy is an animal welfare campaigner.
"Throughout my life, I have always adored animals. It was as I got older, however, that I came to understand the cruelty of how they're so often treated. Seeking to defend and protect all creatures from such needless suffering has been a major part of my teenage years and has massively influenced my future endeavours.
"Initially leading campaigns to improve welfare standards of commercial laying hens - I quickly realised that the more you know, the harder it is to do nothing. The power of awareness in sparking action is something I have always felt passionately about. I'm absolutely delighted to become an RSPCA Young Ambassador and hope that I can play a part in seeing changes made, which will brighten the future for the wonderful animals we share the world with."