Get involved with Second Hand Secret Santa this Christmas
This Christmas we're urging people to buy their secret santa presents from charity shops so that their gifts can go further!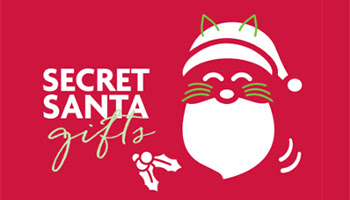 We have more than 300 charity shops with plenty of unique finds for the perfect secret santa gift.
From quirky t-shirts, toilet humour board games and comedy kitchenware, there are a range of perfect ideas which are sure to make your colleagues chuckle this festive season.
Your Christmas shopping could help save animals and our planet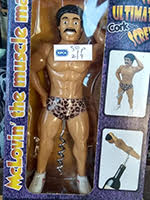 Brits spend £147 million on secret Santa gifts - imagine what that would mean if people spent even a small amount of that in charity shops instead!
Buying a gift from one of our charity shop means your money helps animals in need while buying second hand is a more environmentally-conscious choice too.
Jenny Eden, our Retail Specialist, said:
Some of the donations we get to our hundreds of charity shops across England and Wales are just fantastic! From the downright hilarious to the unique and quirky finds, it's amazing what you can find in a charity shop!
At this time of year with work Christmas parties on the horizon, we're urging people to get on board with Second Hand Secret Santa and pick up their secret gift from an RSPCA charity shop. Not only are you sure to find something brilliant but it also means that your money goes towards helping animals in need this Christmas.
The easiest way to help at Christmas - your Christmas shopping!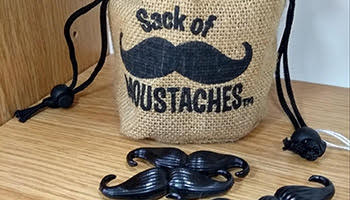 We rescue more than 100,000 animals every year and Christmas is no exception with our centres expected to take in more than 10,000 animals for care over the Christmas period.
RSPCA branches are separately registered charities and so they rely heavily on your kind donations. Adding your local charity shop into your high street shopping route during the Christmas season is an easy way to help!
Our best secret santa gifts are waiting for you...
Each of our 324 shops will have a special Second Hand Secret Santa shelf to make it easy for you to spot the best buys over the coming weeks.
Our top 9 you-wouldn't-find-this-in-Tescos picks
These are our favourite secret santa gifts we have in store right now...
A striking t-shirt featuring: a-cat-in-a-cowboy-hat riding-a-shark-vomiting-a-rainbow (catches breath). This gem was donated at the Hitchin shop in Hertfordshire.
A corkscrew man for 50p will help open the bubbles at the Christmas party!
If an Oopsie Whoopsie poo game sounds like your cup of tea head to the Shirley charity shop now.
An ice cube tray in the shape of dentures could be a great gift for the 'old before their time' colleague.
Make your own King of Pop with a crochet Elvis kit because - sometimes there doesn't need to be a why.
Fishing For Floaters game - like hook a duck - but with plastic poo. You're welcome.
Channel your inner ostrich with some ostrich slippers because not all gifts need to make sense.
A bag of moustaches is sure to make the selfies at the Christmas party.
Make some balloon models for your friends this festive season because, why not?
Find your nearest RSPCA charity shop.
Other ways you can help animals this Christmas
This winter, we expect to take in more than 10,000 animals in need. To help us deliver vital supplies to thousands of abused, neglected and abandoned animals left out in the cold this Christmas, please Stock the Sleigh for the RSPCA.
---