We're offering free resources to keep kids entertained and engaged with learning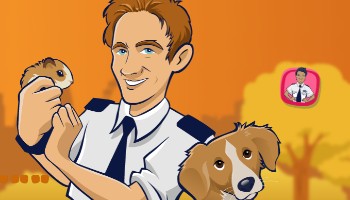 Our free online teaching activities and resources could help keep children learning while self-isolating or staying at home.
As part of our education offer, there are lots of resources on our website for teachers (or parents) to download. This includes early years, primary and secondary lesson plans, activities and crafts for those wanting to continue their child's education whilst schools in the UK are closed.
Interactive games and quizzes for children
There are also plenty of interactive games and quizzes all about animals for KS1 and KS2 children, to help kids focus on something positive and take their minds off Covid-19.
Children can also learn about robot dogs, wild animals and the environment, working animals and farm animals in a range of interactive resources as part of our school initiative Compassionate Class. These can be downloaded by parents or carers for children to take part at home and enter a competition which is open until 19 May.
Generation Kind
We believe that the key to tackling animal cruelty is helping to educate young people about the needs of animals and creating a kinder society in the future. This is why we launched our Generation Kind scheme, hoping to reach 100,000 children or young people every year. This means there are lots of resources, activities and games on our website which could help entertain and inspire children and young people whilst the schools are closed.
Dave Allen, our head of prevention and education, said:
This is an unprecedented and worrying time for all of us. Working in the education sector and with a lot of our staff having children themselves, we understand the difficulties faced with the announcement that schools are closing, and also why it is necessary to do so.
During these strange times the RSPCA prevention and education team is aiming to provide teachers, parents and carers with engaging activities that will get young people thinking and debating animal issues.
Having the children at home may seem like a daunting task, especially if you¿re required to work from home too, so we are encouraging parents to use our free online resources to help keep them entertained and teach them about animal welfare.
Activities kids can do by themselves
If you are working from home with your children there are lots of interactive games, videos and quizzes on the Animals and Us site. Children can complete these activities on their own - which covers the five welfare needs of animals, how people can help wildlife and more information about our work - for any budding inspectors or vets in your household.
Tough times ahead
We're continuing to rescue and rehabilitate animals during this difficult time, as our priority is always to help animals in need. We're already experiencing a strain on our centres and on the frontline due to Covid-19 and this will worsen in the weeks ahead.
To help us keep rescuing, rehabilitating and rehoming though this challenging time, please donate online.