Raising money is a piece of cake: Here's the weird and wonderful ways one fundraiser likes to make a difference...
Raising money is a piece of cake: Here's the weird and wonderful ways one fundraiser likes to make a difference...
Today we're talking with busy-bee fundraiser Ren, all about her mission to raise money for animals in need!
How did you first get into fundraising?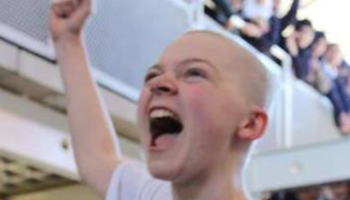 I've been fundraising for various charities for years - it started in high school where we were tasked with raising money for a nominated charity and I wanted to do something "different" to raise money (rather than the usual bake sale!).
I decided to challenge myself to continuously tap dance for an hour without stopping - and ending up raising about £100! I went on to do this challenge every year for three years.
My biggest charity fundraiser so far would be raising £5,000 for shaving my head.
Did you find fundraising easy to get into?
I found it very easy - but that was a result of having such a supportive community around me. A big part of the way I fundraise is by talking to people and sharing stories about what I'm raising money for.
What do you enjoy most about fundraising?
The fact that I usually end up doing a challenge that really pushes me and makes me remember why I fundraise in the first place - to give back to worthwhile causes that really need the funds to keep doing the work they do.
Talk to us about your pet portraits, where did you get the idea?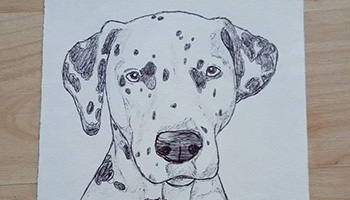 I'm a creative person and enjoy drawing as a hobby. Last year I set myself a fundraising target that I wanted to raise for the RSPCA.
One of my colleagues had seen some of the drawings I'd previously created and suggested that I could try selling pet portraits for people around the office for a donation.
I put out a notice to everyone - expecting maybe one or two people to take me up on my offer - I was blown away when I got orders in for sixteen portraits!
How much money are you hoping to raise?
My goal is to raise £5,000 for the RSPCA by doing a series of fundraisers to achieve my target total - from doing the pet portraits to a sponsored bike ride.
Why did you choose the RSPCA?
The RSPCA is an important part of my life - having volunteered as a dog walker for the past two years, and then landing an apprenticeship with the campaigns team in 2018. Both helping me do by part for animal welfare.
My life revolves around animals and doing all I can for them. Without the RSPCA I'd dread to think how little animal legislation we'd have to protect them, or how many people would go unprosecuted and free to continue neglecting and abusing animals. The RSPCA is truly a one of a kind organisation and deserves so much more recognition for the work that they do on a daily basis.
What does fundraising for the RSPCA mean to you?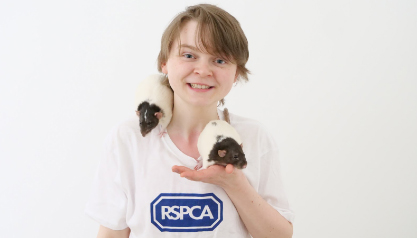 Fundraising for the RSPCA means that I'm helping contribute much-needed funds and help the team continue the work they do.
Be that to provide a dog with a safe space to stay, pay the wages of an inspector or contribute towards the fight for stronger animal welfare legislation, helping to ensure a kinder future for animals.
How to get involved in fundraising
Feeling inspired? There are so many different ways you can fundraise...
Why not download a fundraising pack to get started today?
---