Each year we care for thousands of vulnerable wild animals
Wild animals are always at risk of suffering terrible injuries from litter that is not disposed of correctly and novelty items such as sky lanterns. But with the support of people like you, we are able to tackle these issues head on, so we can save more lives through research, rescue and rehabilitation.
Our work with wildlife in numbers: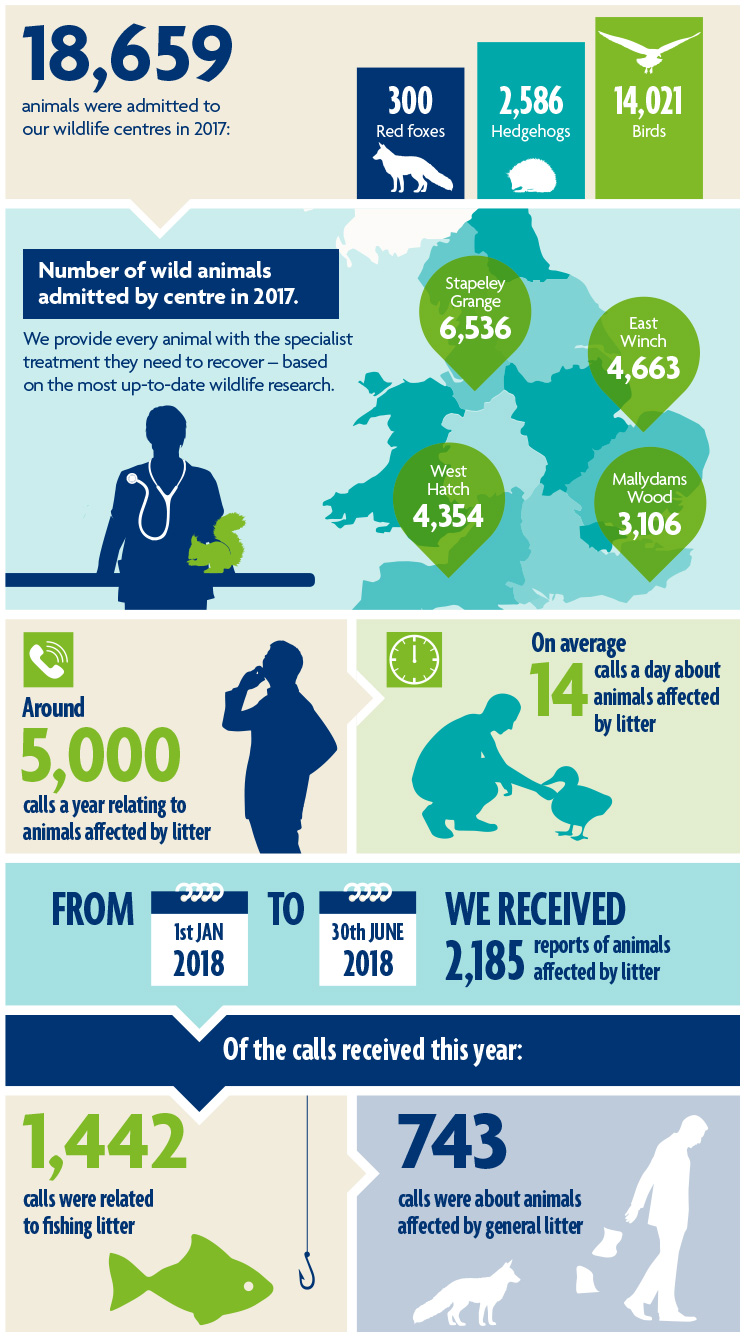 | | | |
| --- | --- | --- |
| Please help us rescue more animals in need? | | |
Litter is one of the biggest threats facing our wildlife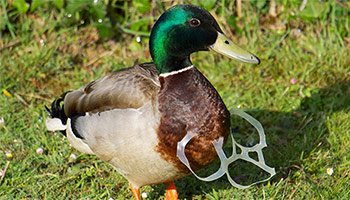 Everyday items that seem perfectly harmless can become life-threatening when animals become entangled in it. Every two hours the RSPCA answers a call about an animal that has been harmed by litter.
Tragically, every year, litter kills around 69,000 animals in the UK alone.
We spoke to RSPCA Scientific Information Officer, Llewelyn Lowen, about this deadly problem:
"The majority of wild animals who come in to the RSPCA do so because of man made problems. Litter in particular is getting really, really bad. It has such a horrendous effect on wildlife. For example, in the last few months we've seen so many animals coming in with injuries relating to fishing litter such as birds with fishing line, weights and hooks wrapped around them, embedded in their skin or even lodged in their mouth, throat or stomach.
"Of course, that's just the animals we see. Sadly, there are probably thousands of animals out there that we're not aware of who are running into problems with litter, suffering and even dying out in the wild on their own."
Llewelyn also shared this simple top tip for helping to prevent animals being harmed by litter:
"Everyone can help with this problem. Obviously don't litter yourself but you should also be aware of other people's litter. If you see litter lying around, pick it up and dispose of it responsibly - you might just save an animal's life."
.