eBay for charity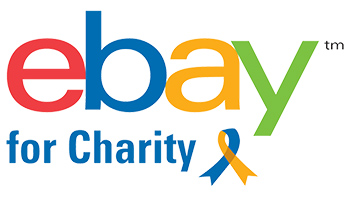 eBay for charity offers an easy way for people to support us while buying and selling items on eBay.
There are numerous ways that you can help:
Sellers can choose to donate between 10 per cent and 100 per cent of each item's sale price to us
Buyers can bid for RSPCA charity items
Anyone paying via Paypal can donate to us at checkout
Download a game via Humble Bundle and have us as your chosen charity
We¿re thrilled to be supported by eBay and since 2005 this relationship has raised over £300,000 to help animals in need.
Do you have an eBay account?

It's really easy, just visit our eBay for Charity homepage, and click the heart icon 'save as favourite'. It's as simple as that!Show your support by selecting us as a 'favourite' on your eBay account.
Please share with your animal-loving friends and family and help us reach our target of 5,000 favourite votes!