What's going on with the regulations of animals in science?
A blog by our Chief Executive Chris Sherwood.
The Government has made huge leaps forward for animal welfare, with legislation and pledges to tackle issues across the spectrum from ending the import of puppies from abroad to banning live farm animal exports, recognising animal sentience to ending the keeping of primates as pets. This is incredibly important but one area which is causing real concern in the animal protection community is where it stands on the issue of animals used in science.
The Government announced its comprehensive Action Plan for Animals back in the Summer of 2021, but there was nothing about animals in science beyond a commitment to 'maintaining high standards of protection where procedures are undertaken on live animals for scientific purposes'. And, since its publication, there have been mixed messages coming out of the Government on the issue, leaving those in the field of welfare and science wondering where we are headed with regulation of this important area.
For example, Cruelty Free International raised concerns that the UK Government was to follow a decision made by the European Chemicals Agency (ECHA) last year which requires some ingredients used solely in cosmetics to be tested on animals for safety. This would allow animal testing on cosmetics through the backdoor and is a clear backward step which even cosmetics companies are saying is unnecessary. Subsequently, the Government has failed to deny this move, reiterating only that the UK will continue to ban the use of animal testing on final cosmetic products.
Concerns about changes in the Animals in Science Regulation Unit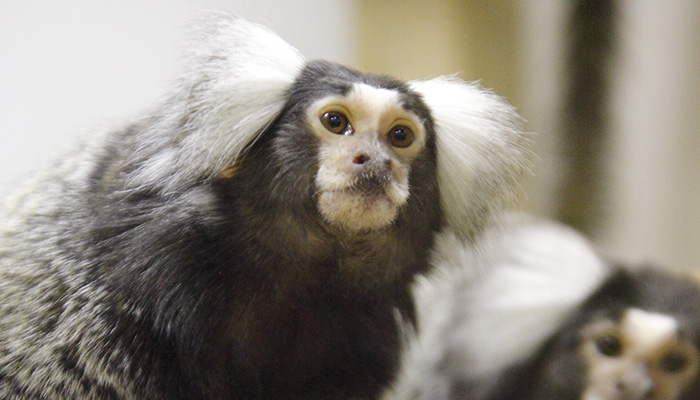 In an even more worrying development, the Home Office quietly introduced a sweeping and fundamental change to the way its Animals in Science Regulation Unit inspects and regulates the care and use of animals in scientific research. This Change Programme is the biggest shake up to the regulation of the industry in 35 years, yet it was brought in with little or no consultation and a real lack of evidence to demonstrate it will be more effective than the previous system. It included a move from regular and frequent in-person inspector visits, both announced and unannounced, to less frequent, often remote, audits. This means focusing on the processes and paperwork at establishments, with far fewer physical visits to meet with staff and view the animals. Both the scientific and welfare communities are concerned that without a dedicated inspector visiting sites regularly, practices and standards could slip, shortfalls in welfare will not be picked up, and the culture of care will be weakened.
All this begs the question, what is going on? Are animals in science in danger of being forgotten or left behind?
We want a strategic phase-out of animal experiments in the UK
In a post-Brexit world, the Government has made clear its ambition for the UK to be a world leader in science and research. But it appears that little thought has been given in Whitehall to potential tension between this stated ambition and the Government's manifesto commitment to also be a global leader in animal welfare. We've seen this tension before in UK trade policy. Despite promises to protect our high standards of welfare from cheap imports of food produced to standards lower or even illegal here in the UK, the first significant bilateral trade deal since we left the EU has opened the door to animal products from Australia which are the result of sometimes brutal and distressing processes. When it comes to the tension between trade and welfare, we know animal welfare loses out and our fear is that in the race to be a global leader in science, the commitment to the 3Rs (to replace, refine and reduce the use of animals in science) could also take second place. Each year, around 3 million animals are used in experiments; an enormous number of animals who are all capable of experiencing suffering and must not be left behind.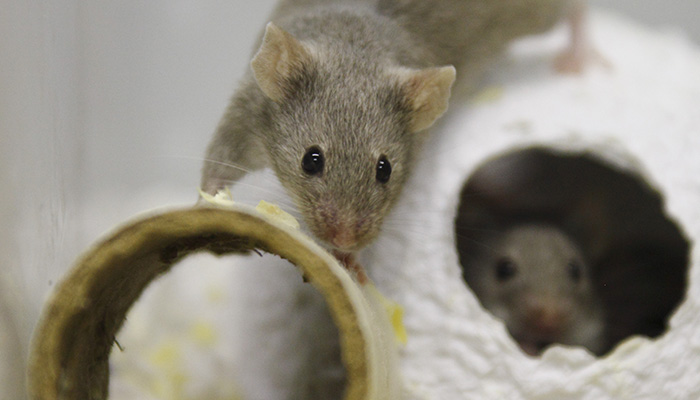 But there doesn't need to be this tension. Leading the world in animal welfare can also present huge opportunities for growth and progress. We want to see a strategic phase-out of animal experiments in the UK, coupled with a transition to Non-Animal Technologies. The UK could be a leader in developing this cutting-edge science, with significant economic benefits as well as ending the conflict between science and animals. This approach, coupled with robust regulation of animal use in the meantime, will drive innovation and create a sector fit for the world we live in and the challenges of the future.
This would be popular with the public too. Research by Ipsos Mori in 2018 showed evidence of 'a shift towards greater questioning of animal research' and scepticism around whether research only used animals when there was no alternative. Three-quarters of the British public said they wanted more research to be done to develop humane alternatives. The polling also showed a generational shift, with young people more likely to question the use of animals in research compared to older generations.
Calling on Government to meet five crucial tests
It's essential that the Government sets out some clear and positive messaging around where we go next with animals in science. We at the RSPCA are really concerned about this fundamental shake up of the regulation of animals used in research - there's a lack of scrutiny and accountability which leaves us worried that the UK's commitment to the 3Rs will be sacrificed to our commitment to lead the world in science.
The change to the regulatory approach has already happened, so we're calling on Government to meet these five crucial tests to ensure that it provides the same, or better, 'protection' than the previous system:
Maintain public trust: it's imperative to be open and transparent about the use of animals in science and this new approach to regulation must as a minimum maintain and ideally enhance the public's trust and confidence in this system
Increase public understanding: this is a sector which works for the public benefit, often funded by public money and it must be properly regulated and scrutinised. The new model of regulation must fully acknowledge likely harms to animals, and consider these fairly against the potential benefits of each research programme when making decisions on justification, at least as robustly as the previous system
Assurance: the public needs assurance that the new system of regulation will be better at tackling any poor practice in research facilities;
Support: this new approach to regulation must secure buy in from the regulated community and other key stakeholders such as animal protection groups like the RSPCA
And most importantly, the Government must put the 3Rs at the heart of this regulatory model and clarify to the public how this new approach will ultimately drive the replacement of animals in experiments and a phase-in of non-animal Technologies.
Regulations should be moved to an independent body
At the RSPCA we recognise the need for reform of regulation in animals in science but we're just not convinced of the current direction of travel. Instead, we'd like to see the regulation be moved to an independent body rather than a department in the Home Office so there's clear accountability to a board appointed by Ministers and greater transparency over regulation. It's an anomaly in government for a regulatory unit to sit in a government department in this way. We also need clarity on ownership - neither the Home Office, Defra or the Department for Business, Energy and Industrial Strategy (BEIS) have accepted responsibility for policy around animals in science at the time of writing. We hope that the forthcoming integrated Government policy coordination function for animals in science will significantly improve strategic oversight, with a key focus on replacing and avoiding animal use.
The Government has made a clear manifesto commitment to animal welfare and, with millions of animals used in research in the UK each year, the regulation of animals in science must be part of this commitment. The RSPCA wants to work towards an eventual UK phase out of the use of animals in science, a goal which other countries are increasingly focusing on, and effective regulation is fundamental to this. The UK is at a critical crossroad as it shapes its future, one which offers huge opportunities for both science and animal welfare, and it's vital that the lives and welfare of lab animals are given the priority they deserve.