null
RSPCA vice-president Chris Packham: "Devastating news of extension of badger cull makes very little sense"
RSPCA vice-president Chris Packham: "Devastating news of extension of badger cull makes very little sense"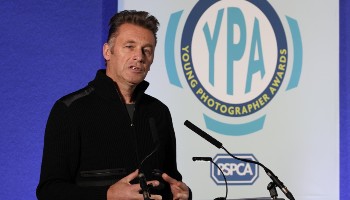 Conservationist and RSPCA vice-president Chris Packham shares his views on the news that the Government will be rolling out the badger cull:
Today we heard the devastating news that up to 70,000 badgers could be unnecessarily shot as a result of the Government extending the badger cull in 11 new parts of England.
Badgers are wonderful creatures which are a staple in the British countryside - ironically they are a protected species so we need to support them as best we can. They belong in our countryside where they are an important part of the ecosystem. And that's just one indirect reason why the badger cull is wrong. Inhumane methods, widespread public disapproval and scientific opinion are all powerful reasons as to why culling should not go ahead.
The badger cull is needless
We should highlight to the Government how needless the badger cull is when there are far more humane and impactful methods of controlling the spread of bovine TB in cattle.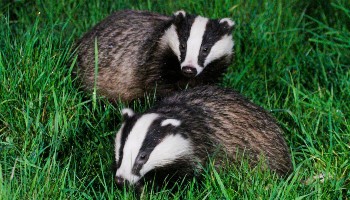 This news about the badger cull extension has appalled me, as I'm sure it will for many animal-lovers across the country. It was only in April this year that the Government pledged to move away from culls towards badger vaccination and a development of a cattle vaccination.
I have long believed, as does the RSPCA, that the badger cull is not the answer to stopping the spread of bovine TB amongst cattle. The RSPCA and myself have campaigned for many years against this cruel and ineffective method, which very sadly can result in badgers suffering unnecessarily, something which is backed up by studies which suggests that over the past few years large numbers of badgers may have been shot at and missed, or - worse - wounded and left to die.
Not only that, but we owe it to cattle to get this sorted, as the longer it takes for the cattle vaccination to be developed, more cows will be removed from herds around the country due to bovine TB. The welfare of cattle is just as much a concern as badger welfare in this sorry state of affairs.
Thousands of "protected" badgers will be shot
How can our Government promise to provide more support for badger vaccination projects, such as those run by Derbyshire Wildlife Trust, and then allow culls in areas that place these vaccinated badgers at risk of being shot?
It was only five months ago since they announced it would move away from culling badgers in favour of vaccinating badgers and cattle. It makes very little sense to me that despite pledging these commitments, as a result of this announcement thousands of "protected" badgers will be shot when there are much more humane alternatives to control the spread of bovine TB.
We need to give badgers a voice - and that time is now for the Government to listen.
Give animals a voice
Join our campaign network to receive emails about our animal welfare campaigning activities, updates and how you can get involved.