Animal Friends Insurance
In 2020, Animal Friends generously contributed £50,000 towards the care of animals directly affected by the illegal puppy trade.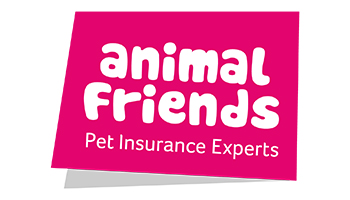 Animal Friends is also asking their customers to support two of our campaigns, helping to raise awareness for new laws that would be significant milestones for animal welfare. These are the Animal Welfare Sentencing Act which is for tougher sentences for cases of animal cruelty, and our #ForPupSake campaign, where we're calling on the UK Government to change the law to stop puppy and kitten imports and crackdown on the illegal puppy trade.
Westley Pearson, CEO, Animal Friends Insurance on the passing of Animal Welfare Sentencing Act
This landmark victory paves the way to ensuring that animals in England and Wales now receive the protection and justice they truly deserve. Thanks to the incredible efforts of so many animal welfare organisations and champions, we now have the right legislation in place to help prevent horrific acts of animal cruelty and the force of the law to punish those involved. We are proud to have played a small part in helping push the Bill through and thrilled that this vital change will give a voice to those who are unable to speak for themselves, today and in the future.
---