Inquiry into Breed Specific Legislation - what now?
We have long been concerned about Breed Specific legislation (BSL) which in the UK bans the ownership of four different types of dogs including the pit bull terrier.
This type of law is supposed to better protect public safety however year on year, hospital admissions for dog bites continue to rise. As well as this, many dogs have needlessly suffered as a result of being processed under this law while thousands have been euthanased simply because of how they look.
The fight against BSL
August 2016 marked the 25th anniversary of BSL in the UK and so as well as producing a report: Breed Specific Legislation: A Dog's Dinner, we also launched a campaign calling for a parliamentary inquiry into BSL's effectiveness and to assess other options to improve human safety as well as dog welfare. We were therefore delighted went EFRA launched its inquiry earlier this year.
The inquiry, which held its final oral session yesterday, has resulted in a raft of credible scientific evidence against BSL. As well as this there has been a much needed focus on the welfare of dogs affected by this law, and their owners, as well as the inability for rescue organisation, like ourselves, to rehome friendly dogs identified as prohibited types. Sadly, and very worryingly, there has also been some evidence provided which, wrongly and misleadingly, suggests that the types of dogs currently prohibited are inherently dangerous. It has been suggested that they're unique in their ability to cause serious damage and most responsible for dog bites and fatalities despite a lack of scientific evidence to support such claims.
What do we hope to see?
We are hopeful that the recommendations within the report will be grounded in scientific evidence and a recognition that BSL is ineffective and must be repealed. Legislation which targets certain types of dogs in an effort to better protect public safety has already been repealed in several European countries and many US administrations. In fact, data from the National Canine Research Council (NCRC) in the USA shows that the national trend is a steady move away from BSL.
Between January 2012 and May 2014, seven times more government bodies rejected or repealed BSL than enacted it. As well as this, the list of states that are considering and passing legislation to prevent BSL from being introduced continues to grow. All of the written and oral evidence will now be considered by the committee and will result in a report along with a series of recommendations.
This shift in approach is a result of increasing information which shows that there is a lack of robust scientific evidence to support BSL and positive evidence against it. Public safety is better protected when laws are breed neutral in approach and owners are held accountable for how their dog is cared for and controlled.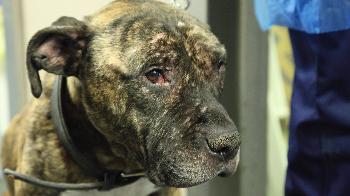 We want to see this type of approach recommended by the committee and as part of our evidence, we asked for reform and consolidation of dog control legislation with removal of BSL and the introduction of Dog Control Notices.Crucially we also want immediate change so that while BSL is in force, the welfare of dogs affected by it are better protected. This includes the rehoming of dogs identified as prohibited types; avoiding unnecessary kennelling and, where kennelling does happen, regular monitoring of behaviour and welfare.
These measures are already used in Scotland and allow early intervention and a preventative approach which better protects the public and dogs. We would also like to see recommendations which introduce compulsory education of children to ensure high risk behaviour towards dogs is avoided and all severe and fatal dog bite incidents to be investigated.
BSL has been criticised since it was first introduced nearly 27 years ago and these concerns continue. Many animal welfare, canine and veterinary organisations, from all over the world believe that BSL should be repealed - and that issues surrounding human safety should be tackled using effective legislative measures and education.
We've already seen announcements from the Government which when implemented will have a significant impact on the welfare of dogs including robust licensing regulations for dogs bred, sold and boarded. We now need recommendations from EFRA and action by Government to ensure that this draconian and outdated law is consigned to the history books where it belongs.
How you can help
Take action to help us #EndBSL for hundreds of innocent dogs.