RSPCA dismisses Trade Commission as 'Trojan horse'
We have criticised the industry-led new Trade Commission and warns it must not be used to avoid legal protection for the UK's animal welfare standards.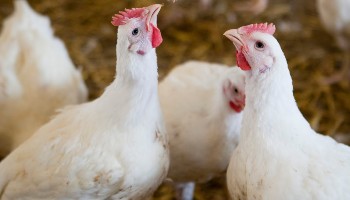 We've said the lack of members from the animal welfare sector in the new Trade and Agriculture Commission, which is made up of industry and farming bodies, sends warning signals that it is a 'fig leaf' which will fail to protect welfare standards.
Although we welcome the independence of the new chair, Tim Smith, we believe the commission falls short in a number of areas:
there are no representatives from the animal welfare sector and is very industry heavy meaning it lacks balance;
it is purely advisory - parliament is not bound by its recommendations;
and the commission is time limited - we want trade policies to be reviewed annually.
RSPCA Chief Executive Chris Sherwood said:
We are disappointed by the parameters of the trade commission announced today. For this to be truly effective, it must have proper representation from the animal welfare sector - without this, the commission appears to be a Trojan horse which fails to fulfil the Government's manifesto promises to protect welfare standards.
We offered to support the commission and wanted to help make it a success. But we fear this industry-heavy commission will not have animal welfare at its heart and instead will be a tool for deregulation, which represents a real risk to farm animal standards.
So far, the Government has stopped short of enshrining the UK's animal welfare standards in law and shutting the door for good on imports of not only chlorinated chicken and hormone-fed beef, but pork produced from sow stall systems and egg products from hens in barren battery cages. Both farming methods are banned in the UK on welfare grounds.
Without this clear, legal protection, the Government is leaving the door open to rolling back on these promises and negotiating away these crucial protections.
Brexit presents an opportunity: to protect our farm animals and protect British farmers, making Britain a beacon for higher welfare production, and we urge the Government to grasp this.
---